At a press conference here, AAP leader Raghav Chadha claimed that since 2014, 95 per cent of cases registered by the investigative agencies have been against opposition leaders.
---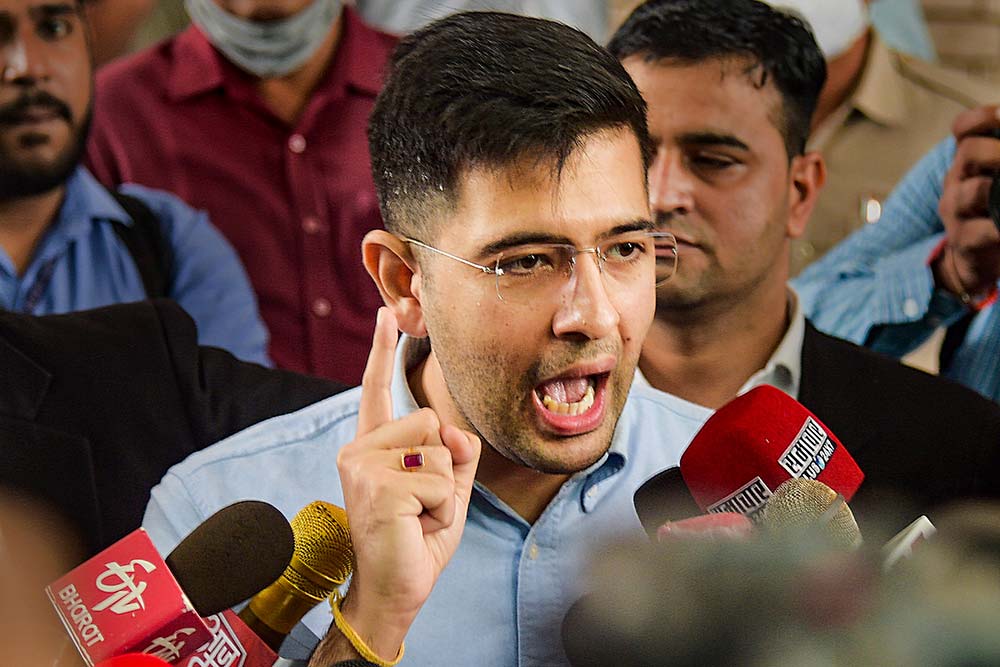 Last month, Badal had accused the Congress, which is in power in Punjab, of hatching a conspiracy to implicate Majithia, a leader of his Shiromani Akali Dal (SAD), in a "false" drug case.
---
In the process of identifying best officials for deposition, Facebook had sought a 14 extension from the Peace and Harmony committee of the Delhi Assembly which is probing Northeast Delhi Riots of 2020.
---
"This reply by the government exposes the fake claims of peace and security. What is stopping them from giving answers on Manipur," he said on Twitter while sharing his question.
---
Delhi Assembly's Peace and Harmony Committee has received complaints about "offensive" remarks made by actor.
---
Bollywood actress Rakhi Sawant has hit back hard at AAP spokesperson Raghav Chadha for his comment comparing cricketer-turned-politician Navjyot Singh Sidhu to her.
---
The charge sheet carried the name of Chadha, a Rajya Sabha MP, as part of a statement of former Delhi Deputy Chief Minister Manish Sisodia's Secretary C Arvind. He was not named as an accused in it.
---
The Aam Aadmi Party's Chief Arvind Kejriwal said these tactics of BJP won't work, since they are determined to do honest politics in the country.
---