Nithyananda is wanted by the police in Gujarat and Karnataka in a case of kidnapping and wrongful confinement of children to make them collect donations for his Ashram in Ahmedabad.
---
Petitioners Janardana Sharma and his wife told the court they had admitted their four daughters to an educational institution run by Swami Nithyananda in Bengaluru in 2013 when they were in the age group of 7-15 years.
---
Swami Nityananda is back in the news for being challenged after being appointed as the 293rd pontiff of Madurai Adheenam by the incumbent Arunagirinatha
---
The Ecuador government statement came as the India's Ministry of External Affairs said that it has cancelled Nithyananda's passport and has also "sensitised" all its foreign missions and posts to keep track of his movements.
---
In the video, he claimed that he has access to software which is capable to making the animals speak in different languages.
---
Jayalalitha's party candidate may have won the Pudukottai bypoll by 1,01,998 votes but DMDK Chief Vijayakanth says he's not defeated because his candidate retained his deposit, winning 30,500 votes...
---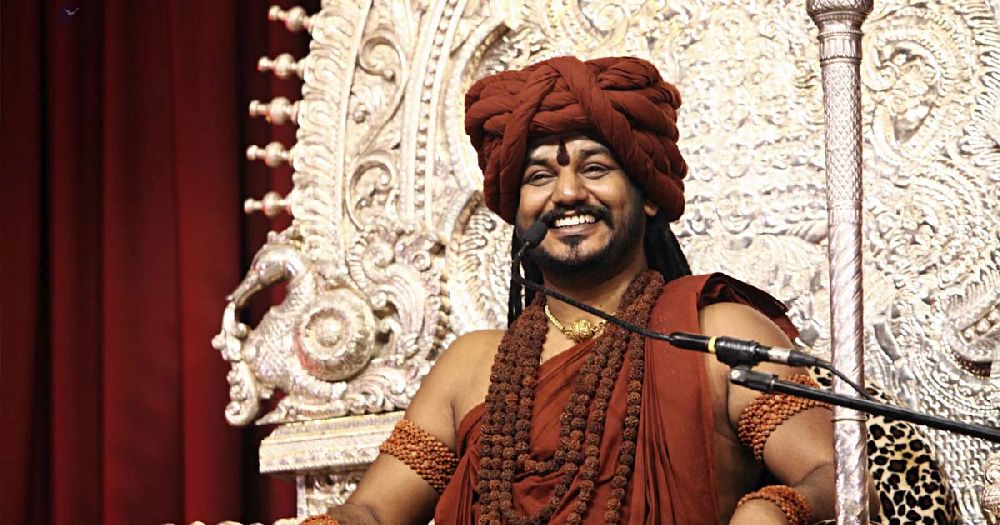 The website of Kailaasa proclaims that it has its own passport and one can apply to be a citizen of the new nation.
---
Two year after being caught on a CD in a "compromising" position with an actress and several charges of rape, the past has caught up with Swami Nityananda
---