The petition was filed by Mumbai-based Dr Pankaj Phadnis, a researcher and a trustee of Abhinav Bharat
---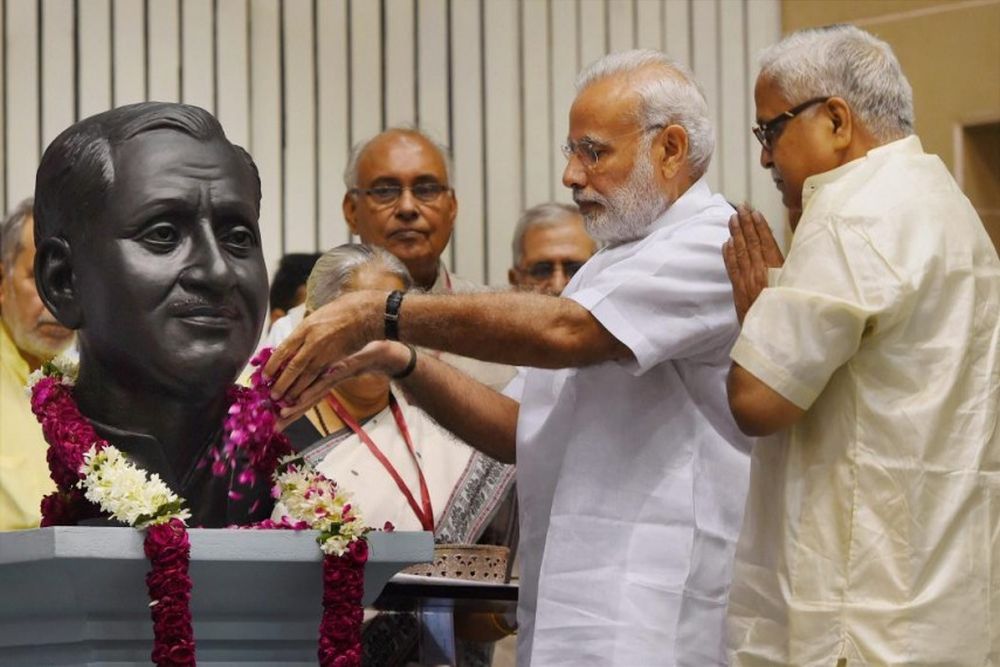 Today, the capital will see the culmination of the year-long birth centenary celebrations of Bharatiya Jana Sangh leader Pandit Deendayal Upadhayay
---
Ramkinkar Baij started making the statue with concrete in 1968 for the Assam government, but left the work to be completed by his assistants.
---
'Bow to beloved Bapu on Gandhi Jayanti. His noble ideals motivate millions across the world'
---
He further termed Khadi as a philosophy.
---
Dalit groups have said that the posters damaged Ambedkar's image by showing him as a manual scavenger, a charge the creators of the image have denied.
---
The urns were brought back after locals, Patkar and other activists protested, she said, adding that the urns were forcibly taken away by the police in the afternoon who beat up the protesters.
---