Assembly Elections 2021 LIVE Updates: There will be 2,364 counting halls as compared to 1,002 halls in 2016 in 822 assembly constituencies due to the coronavirus guidelines, says the Election Commission which drew flak from...
---
Opponents exploit A. Raja's derogatory comments on Chief Minister Palaniswami's birth and his mother.
---
Tamil Nadu Chief Minister K. Palaniswami has clarified that Sasikala's release will have no impact on the ruling AIADMK since the party has already distanced itself from her and her family.
---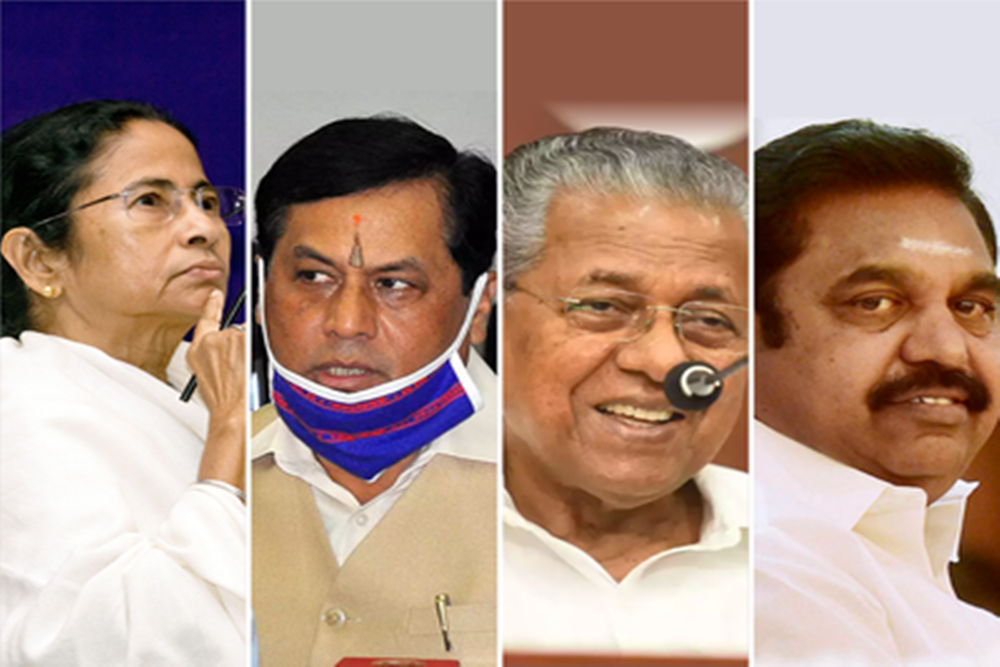 As many as 1,100 counting observers will watch the process and candidates and agents will have to produce a negative Covid test report or double dose of vaccination certificate to get an entry.
---
Sasikala was sent to jail in February 2017 in the Rs 66 crore disproportionate assets case.
---
Thursday's by-polls to 18 Assembly seats will decide the fate of the Edappadi K. Palaniswami government.
---
Assembly Election 2021 Results: Here's the step-by-step guide to check Assembly Election Results on ECI website and App.
---
But a confident TTV told reporters today that his party would surprise everyone as it did in R.K. Nagar, by winning the majority of Lok Sabha and Assembly seats. "You will come back surprised on May 23 when the results are...
---