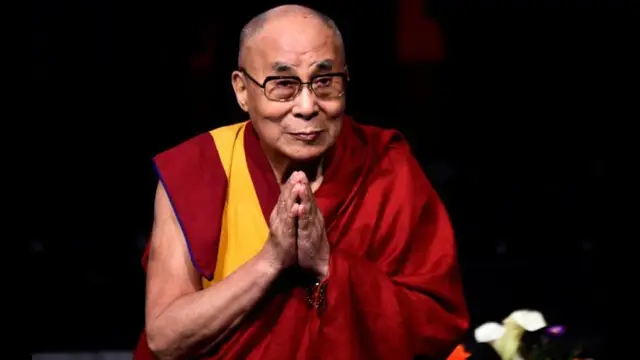 While addressing a gathering, he also gave a short teaching from the Jataka Tales. This was followed by a ceremony for generating the bodhicitta (semkye) at the main Tibetan temple Tsuglakhang.
---
Dalai Lama said he will remain committed to non-violence and compassion until his death.
---
The shadow warriors of the Special Frontier Force now deployed in Ladakh gives India a distinct edge on the border.
---
Dalai Lama said he was happy to learn that this year's prize had been given to the two journalists for their efforts to defend freedom of expression.
---
The Dalai Lama has been in self-isolation and strictly following Covid-19 protocols ever since the outbreak of the pandemic
---
The Dalai Lama, revered by the Tibetans as a 'living god', attended the prayers and blessed the gathering, which also included Lobsang Sangay, Prime Minister of the Tibetan-government-in-exile.
---
Chinese troops carrying banners came along the LAC at Dalocamgo, Demchok, on July 6 and objected to Dalai Lama's birthday celebrations.
---
Foreign secretary Vijay Gokhale had sent a letter dated February 22 to cabinet secretary PK Sinha regarding this, and four days later, Sinha issued the directive to all government functionaries.
---