In the leaked audio clips, Sasikala was purportedly heard telling a few AIADMK members that it's her responsibility to save the party and re-establish Jayalalithaa's rule
---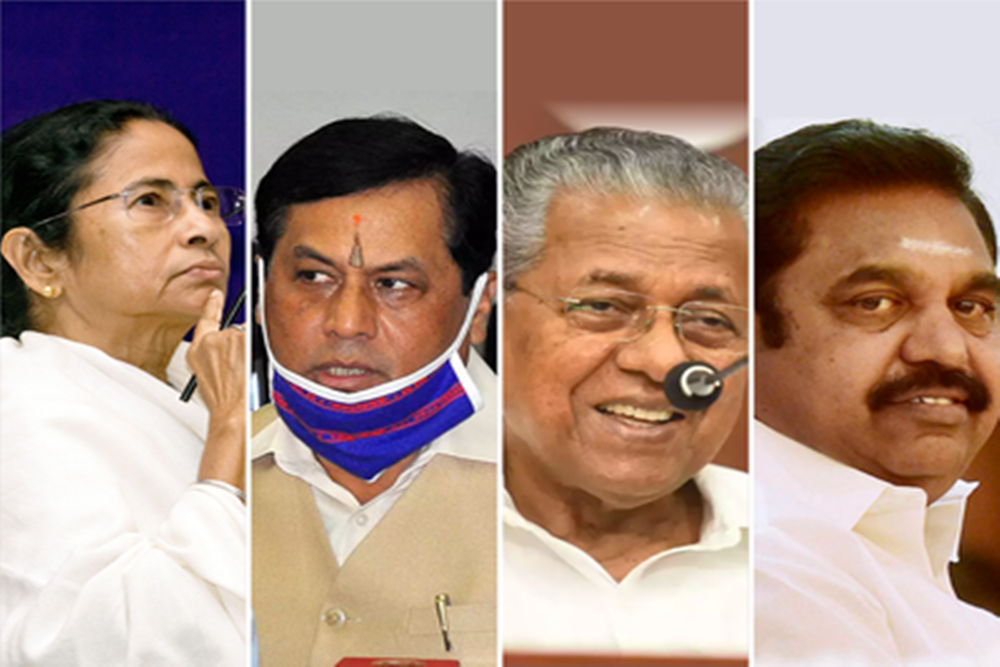 As many as 1,100 counting observers will watch the process and candidates and agents will have to produce a negative Covid test report or double dose of vaccination certificate to get an entry.
---
Sasikala Natarajan, the aide of former Chief Minister Jayalalithaa, on Wednesday announced that she was quitting politics.
---
Sasikala, who was expelled from the AIADMK in 2017 following her conviction in a disproportionate assets case, was released from prison earlier this year,
---
DMK cites the national party's poor show in the past
---
Sasikala's opting out will remove the main stumbling block before the ruling AIADMK and Dhinakaran's AMMK coming together for the April 6 elections.
---
Tamil Nadu's newly minted cabinet will have a Gandhi running the Khadi and rural employment department, and a Nehru captaining urban development.
---
AIADMK leaders suggested that AMMK candidates should contest either on their or the BJP's poll symbols so they would be bound by the diktat of the larger parties.
---