Speaking at the CII Global Economic Policy Forum, Sitharaman said the country would be preparing for the Lok Sabha elections which are due in the summer of 2024.
---
Speaking to reporters here, she said because Prime Minister Narendra Modi has been Chief Minister of a state for more than 10 years, he knows what it is for states to get their money in time.
---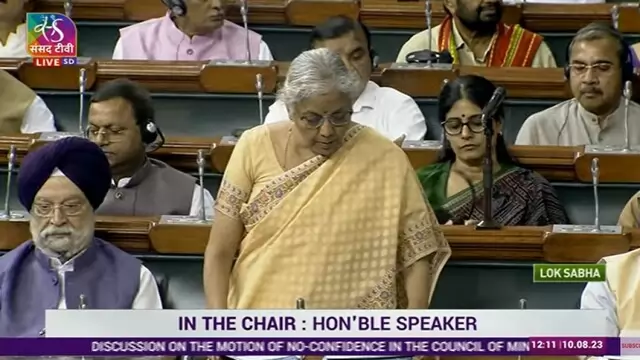 "Banks, both public and private, have reviewed it with me once. Banks have become a member or a part of this account aggregators working, and it has actually helped," she said at the 'DATE with Tech' event here.
---
The minister was replying to a question on the number of entities identified as having fake registrations, and the total amount of evasion detected during the special drive against fake GST registrations conducted by the...
---
Finance Minister Nirmala Sitharaman also said the government is committed to systemic reforms to accelerate the pace of growth.
---
Speaking at 'DATE with Tech' event here, Sitharaman cautioned that NBFCs and small finance banks should respect the red line and should not go too far in their enthusiasm.
---
Replying to supplementary questions in the Rajya Sabha, the minister said specific actions through various legal provisions are being taken against defaulters and as a result, "huge monies" are going back to the banks.
---
The two-day event will also see Minister of State for Electronics and IT Rajeev Chandrasekhar speak about the growing impact of emerging technologies and India's digital aspirations, as the chief guest and speaker.
---