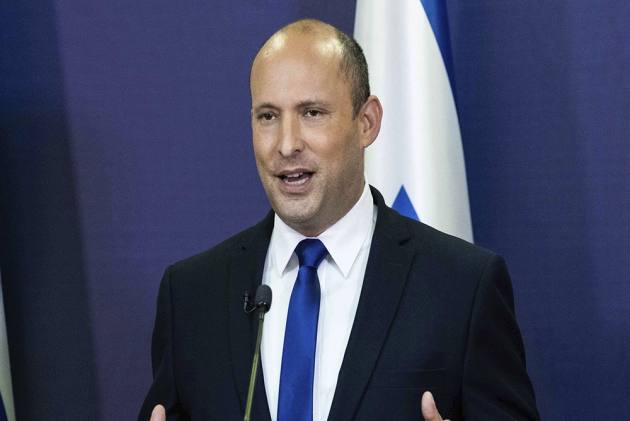 Israel's Prime Minister Naftali Bennett said 'After long and static years in terms of the scope of settlement, our goal today is to double settlement in the Golan Heights'.
---
Naftali Bennett, the Prime Minister of Israel has turned away from his election promise of reopening a US's Jerusalem Consulate for Palestinians. He is insisting for Ramallah in West Bank instead.
---
Prime Minister Narendra Modi held a meeting with Israel PM Naftali Bennet on the side-lines of the COP26 climate summit in Glasgow.
---
Israel PM (Prime Minister) Office said he met Monday with Sheikh Mohammed bin Zayed Al Nahyan, Abu Dhabi's powerful crown prince and de facto ruler of the Emirates for some four hours, with more than half of the time...
---
Prime Minister of Israel, Naftali Bennett tweeted Diwali greetings addressed to Prime Minister Narendra Modi, the people of India and the world. PM Modi greeted him back.
---
Union Foreign Minister S Jaishankar, who is currently on a five day visit to Israel announced that the two countries will resume negotiations on the Free Trade Agreement next month.
---
Germany's first two cases of the Covid-19 variant Omicron have been confirmed in Munich. The development comes with the world on alert over the variant first discovered in southern Africa.
---
The Union External Affairs Minister S Jaishankar will hold deliberations with Israel's top leadership including its President Isaac Herzog and Prime Minister Naftali Bennett, during his five day visit.
---