At a time when all the top tennis stars will be tuning up for the Australian Open 2022 in WTA and ATP tournaments, World No.1 Novak Djokovic has still not confirmed his participation for the year's first Grand Slam.
---
Kyrgios defeated No. 21 seed Ugo Humbert 6-4, 4-6, 3-6, 6-1, 9-7, on Wednesday in a match suspended at 3-all in the last set a night earlier because of an 11 pm local curfew.
---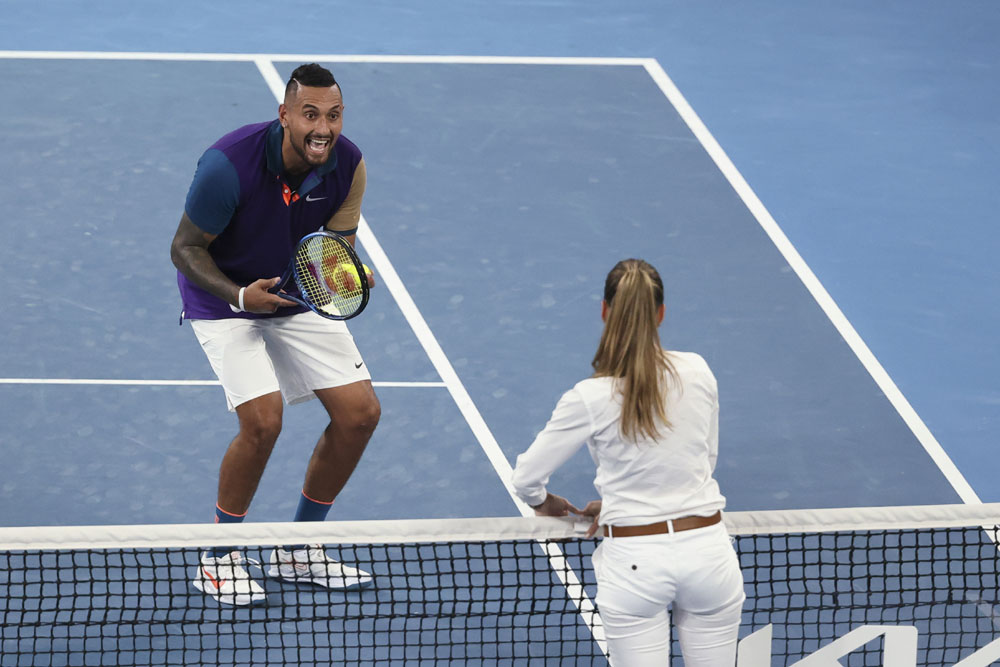 It was a good day for the vast majority of the big names in action in the men's draw at the Australian Open, as well as Nick Kyrgios
---
Bautista Agut, the No. 18 seed from Spain, won 6-3, 6-4, 6-0 under the lights at Louis Armstrong Stadium
---
Novak Djokovic and Dominic Thiem are both through to the last 16, but the Austrian looked to be in better shape after his triumph.
---
Novak Djokovic said he had "no respect" for Nick Kyrgios and refused to reply to the Australian's response after winning at Melbourne Park
---
At Wimbledon last week, Kyrgios had to retire after the second set of his third-round match against Felix Auger-Aliassime because of a strained abdominal muscle
---
The plan is to let in 30,000 spectators per day, about 50% of the usual crowds — and a big departure from the last Grand Slam tournament of 2020
---