Sankho Ghosh, who translated two of Girish Karnad's famous plays briefly observes that Karnad was not only a leading playwright and actor of his time, but also undoubtedly one of the foremost leaders of Indian cultural...
---
Girish Karnad had been ailing for a long time and was seen using oxygen pipe at some of his recent public appearances.
---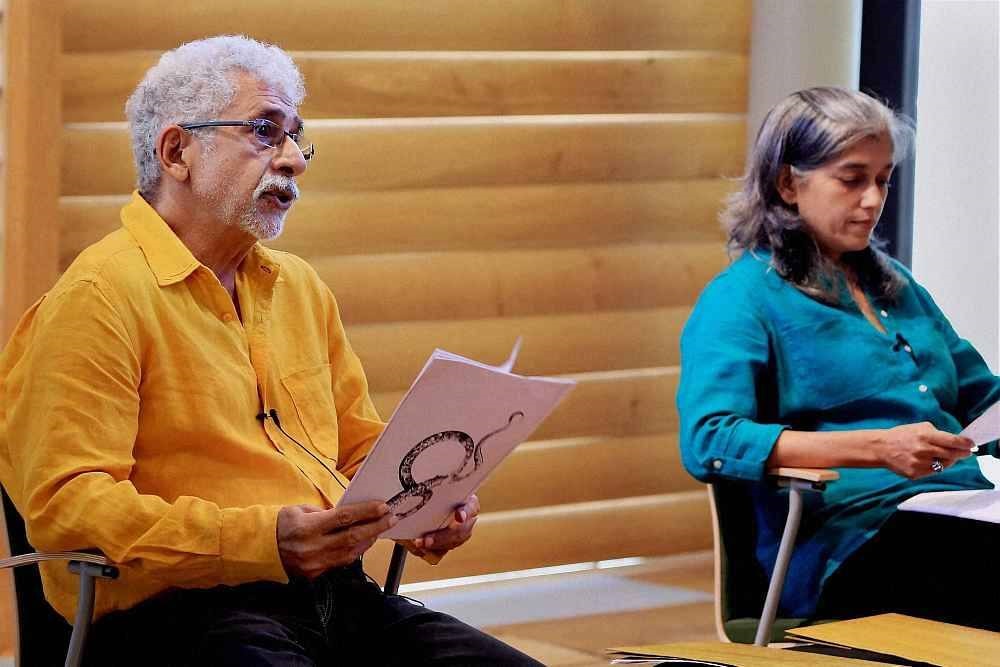 Joint appeal has been issued by many well known artistes and filmmakers across the country in 12 languages, saying the upcoming Lok Sabha elections are the "most critical in the history" of the country.
---
Girish Karnad, who was known for his work in the field of literature and cinema, also became a renowned face in the country after essaying the role of Swami's father in Malgudi Days TV series.
---
As a Rhodes Scholar, Girish Karnad completed his Masters from Oxford in Economics, Philosophy and Politics.
---
Girish Karnad along with many other activists took part in an event organised to mark Gauri Lankesh's death anniversary.
---
"Karnad carried the richness and depth of Indian civilisation more nobly and less self-consciously than anyone else," Ramchandra Guha told Outlook.
---
Karnad was among the most vocal critics of hardline Hindutva whose security was beefed up following the killing of Lankesh in September last year.
---