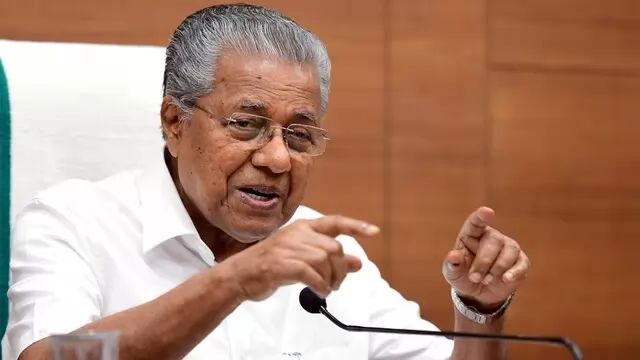 Vijayan too took to Twitter to convey his greetings and said, "As we celebrate the vibrant colours of Holi, let's also embrace the spirit of togetherness and harmony that this festival represents."
---
Kerala Governor Arif Mohammed Khan hosted a Christmas get-together at Raj Bhavan on Wednesday.
---
The nine VCs include that of the APJ Abdul Kalam Technological University, according to a tweet by Kerala Raj Bhavan on behalf of the Governor.
---
The Governor inaugurated the International Youth Summit India-2023 organised here as part of National Youth Day and G-20 Presidency of India.
---
Khan, while speaking to reporters in New Delhi on Saturday evening, said he was yet to see the ordinance or go through it and would take a decision only after that.
---
The CM, while speaking at a press conference held at Kannur, said he was clarifying the government position in view of the things said by the Governor in public.
---
He said the sense of equality in the world today is so much that the past inequalities based on where you were born, have ended.
---
Kerala CM Pinarayi Vijayan was likely to be responding to the "Narcotic Jihad" remark by a Catholic Bishop.
---