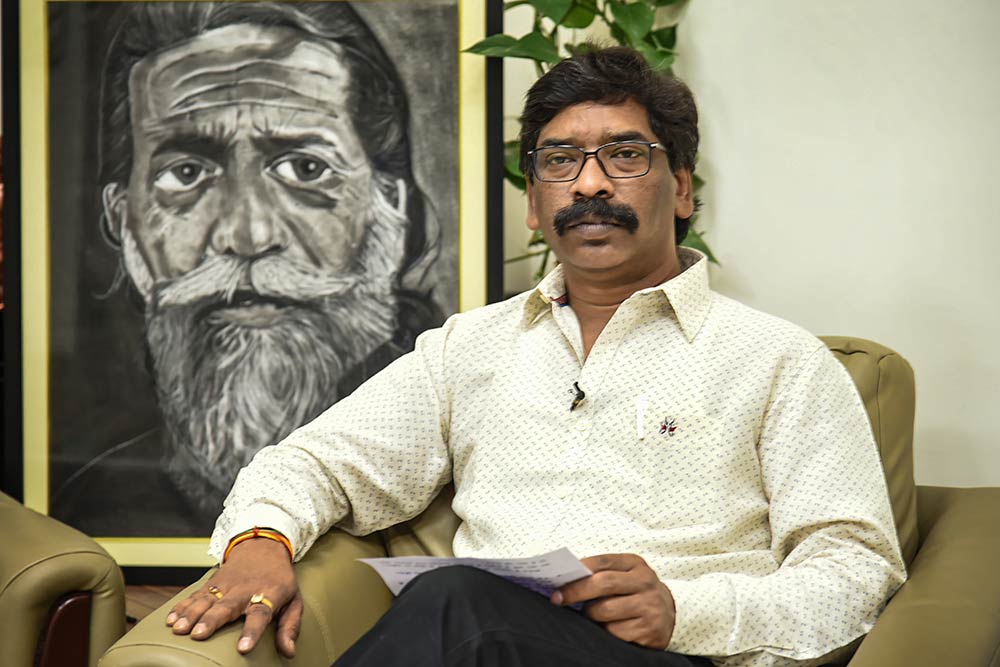 The IAF helicopter carrying General Bipin Rawat and his entourage crashed in apparently foggy conditions in Coonoor, killing the 13 out of 14 people on board instantly, with just one survivor.
---
The Jharkhand government will organise camps at different level in every panchayat from November 16 to December 10 where citizens can avail prescribed services.
---
The party's legislators held protest against 'lathi charge' on their partymen, protesting against allotment of 'Namaz' room inside Jharkhand Assembly secretariat.
---
Referring to Bokaro Steel Plant of the PSU Steel Authority of India Ltd (SAIL), the CM said it was once the largest factory in Asia but the situation now has changed. He said the government was ready to restore its...
---
Congratulating citizens of Jharkhand and the tribal society, Prime Minister Narendra Modi dedicated the Birsa Munda Memorial Udyan and Museum to the nation.
---
The protesting BJP MLAs stormed the assembly's well and demanded revocation of the order pertaining to allotment of 'Namaz' room in the Jharkhand Assembly complex.
---
Addressing the Jharkhand Assembly on its 21st Foundation Day, Jharkhand Governor Ramesh Bais urged the lawmakers to have quality debates without causing disruption.
---
Jharkhand peaker Rabindra Nath Mahto recently allotted a room in the Assembly for offering namaz, prompting demands of building Hanuman temple and more inside the premises by BJP workers.
---