Suu Kyi, 78, who was arrested in February 2021 when the army seized power from her elected government, fell ill late last month, said the medical worker, who spoke on the condition of anonymity for fear of being punished by...
---
Aung San Suu Kyi faces trials on a series of charges, including corruption, that could send her to prison for dozens of years if convicted.
---
Senior Gen. Min Aung Hlaing blamed groups that were organized to oppose the military takeover for the ongoing deadly unrest in Myanmar.
---
The Myanmar court found Aung San Suu Kyi guilty of incitement and violating coronavirus restrictions. The sentencing is the first in a series of cases in which she is being prosecuted since the army seized power.
---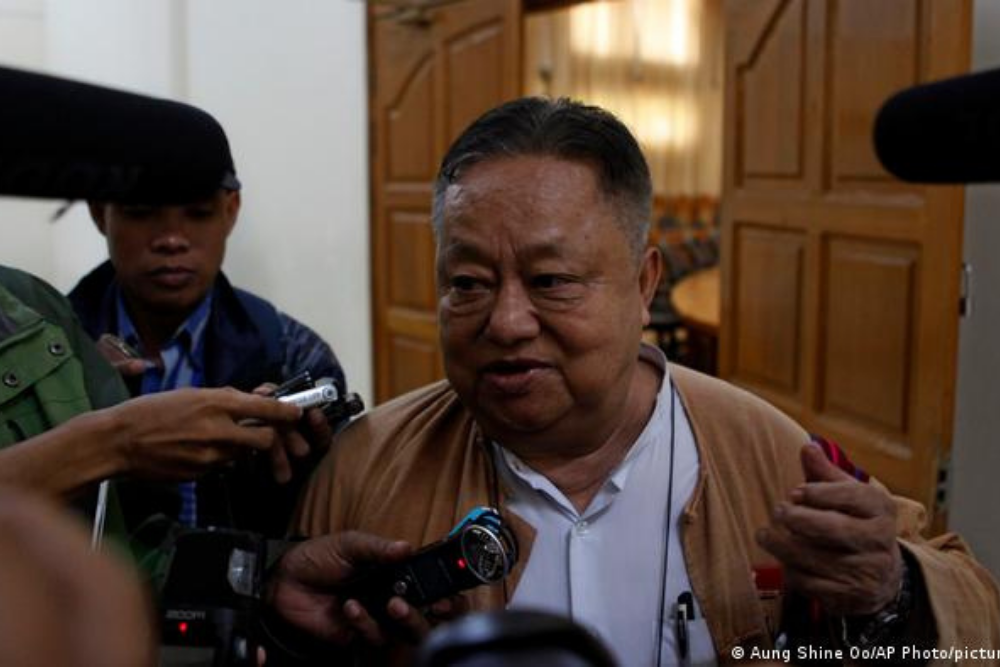 U Win Htein, who is a close confidante of ousted civilian leader Aung San Suu Kyi, was given a 20-year jail term by a special court.
---
The plan that calls for stopping violence, constructive dialogue, appointment of an ASEAN special envoy as mediator and humanitarian aid has got ASEAN support.
---
Sources report the first ruling in the trial of the ousted leader Aung San Suu Kyi has been put back by a week. She could spend the rest of her life in prison if convicted of charges including incitement and corruption.
---
The military government officially annulled last year's election results last Tuesday and appointed a new election commission to take charge of the polls.
---