"What started from India, that circle has come fully around with India today once again becoming a fountainhead of education," Scindia said inaugurating the classrooms in Bhopal and Indore.  
---
Civil Aviation Minister Jyotiraditya Scindia said that approximately 13,000 Indians are stranded in Ukraine as of now, and the government is making efforts to bring them back as soon as possible.
---
Scheduled commercial international passenger flights remain suspended since March 23, 2020 due to the coronavirus pandemic. Currently, the flights are being operated under bilateral air bubble arrangements with various...
---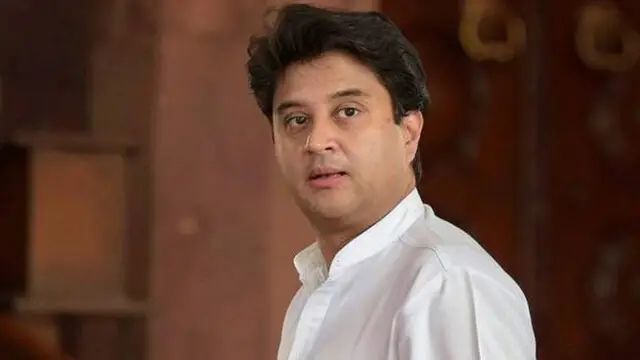 He and other senior leaders of the Bharatiya Janata Party (BJP) had arrived in the MP capital to take part in the core group meeting chaired by state unit president Vishnu Dutt Sharma.
---
Eyewitnesses say that Jyotiraditya Scindia is the first from the Scindia clan to visit the memorial of Rani Laxmibai in Gwalior. Congress leader K Mishra says it is a well known fact that the Scindias didn't support Jhansi...
---
Aviation minister Jyotiraditya Scindia called a meeting on Monday with officials of the Airports Authority of India (AAI) and Delhi International Airport Limited (DIAL) to discuss better strategies for crowd management.
---
Aviation Minister Jyotiraditya Scindia tweeted on Wednesday: "We are mounting six flights today in Bucharest, Romania, carrying over 1,200 Indian students back to India." He thanked Air India, Air India Express and IndiGo...
---
Amid the emergence of a new COVID variant, Civil Aviation Minister Jyotiraditya Scindia on Monday said the situation is being closely monitored and reviewed in consultation with other ministries regarding "any further...
---