Thakur, who also submitted a memorandum to the governor, opposed the "de-notifying of functional institutions" opened after April 1, 2022.
---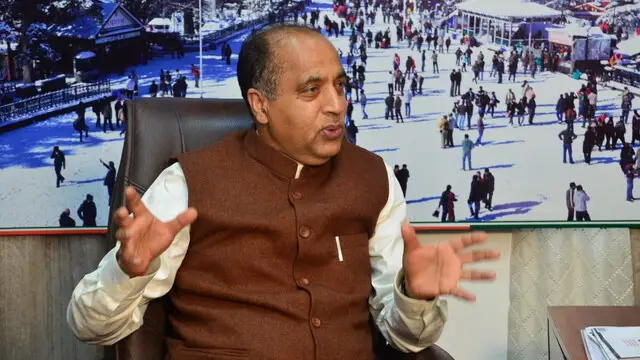 He said that this (inaugural) day would go down in the annals of the state as a golden moment as Himachal Pradesh got its second university after 52 years of the establishment of its first varsity.
---
Over 91,000 children braved tough weather and terrain to get Covid-19 vaccines after the government rolled out shots for 15-18 age group.
---
Thakur was speaking at a cultural event organised by the Students' Central Association of Dr Rajendra Prasad Government Medical College at Tanda, near Dharamsala.
---
Forest Minister Rakesh Pathania took a strong note to Agnihotri's statement, to which the Congress leader replied that the ruling party MLAs should read the Budget tabled by chief minister.
---
Prime Minister Narendra Modi, who arrived at Mandi this morning on a day coinciding with four years of the BJP government, described Thakur as an 'energetic and popular' leader, sending a clear message.
---
In a statement issued here on Monday evening, Kashyap said that Thakur was made state BJP election steering committee head after consulting top leadership of the party.
---
Himachal Pradesh: PM Narendra Modi is also expected to address a rally at the Paddal ground in Mandi—the home district of Chief Minister Jai Ram Thakur.
---