Leader of Opposition in West Bengal Suvendu Adhikari and BJP National Vice-President Dilip Ghosh wondered why the TMC was willing to give Rs 5,000 per month to the women of Goa when the party is doling out just Rs 500 to Rs...
---
TMC leader and the state's education minister Bratya Basu, while reacting to the BJP's stance said the party has "no respect for the history and heritage" of Bengal.
---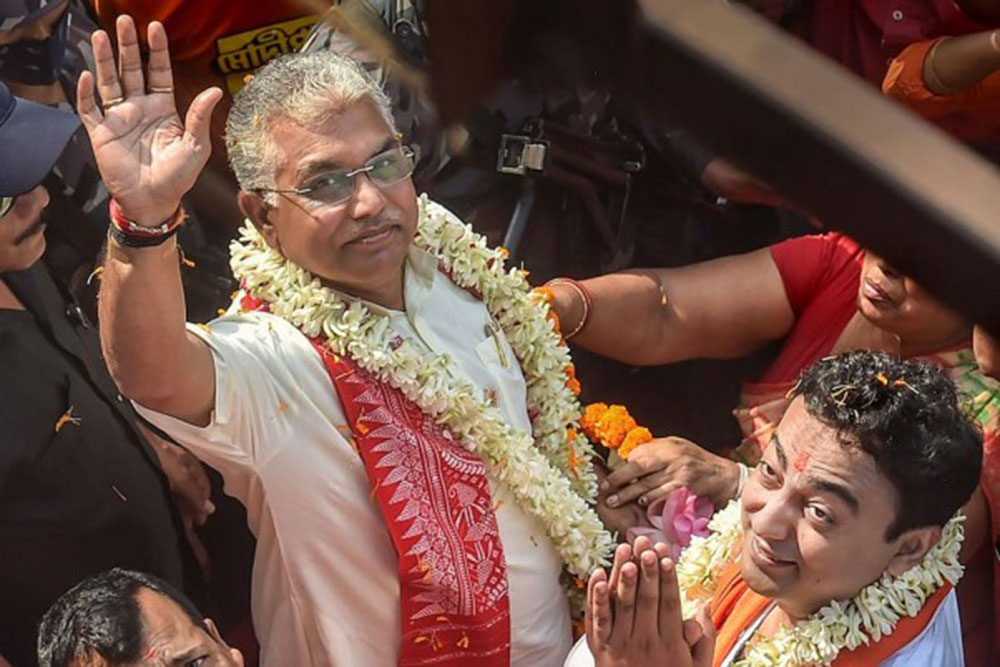 So far, 12 persons have died during post-poll violence in West Bengal, including six supporters of the BJP and five of the TMC.
---
The BJP national vice president Dilip Ghosh was allegedly assaulted by TMC workers, during Bhabanipur bypoll campaign.
---
YouTube pulls down content for violating its policies regarding hate speech and harassment, spam and deceptive practices, violent or graphic content policy and violations of its terms of service.
---
'Our focus is now clear: remove Modi in 2024,' a TMC Lok Sabha MP said, requesting anonymity.
---
The BJP's national vice president Dilip Ghosh alleged he was pushed by TMC workers, while he was campaigning for the party's candidate in Bhabanipur.
---
In the past two weeks, two candidates have died after testing positive for Covid-19, while more than a dozen candidates have tested positive for the coronavirus infection.
---