The accused are members of Kabir Kala Manch, a frontal organisation of the banned terrorist organisation CPI (Maoist).
---
The Delhi High Court had on Monday freed Navlakha from house arrest, five weeks after he along with four other rights activists were arrested in connection with the Koregaon-Bhima violence in Maharashtra.
---
Gautam Navlakha was arrested in connection with Bhima-Koregaon case.
---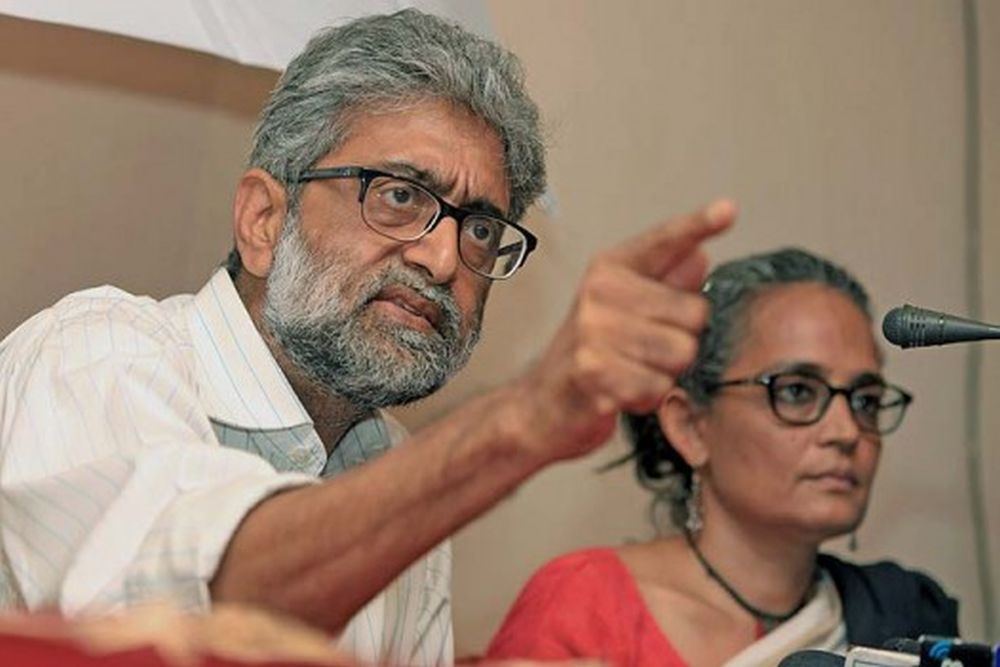 Arun Ferreira, Vernon Gonsalves, Sudha Bharadwaj, P Varavara Rao, and Gautam Navlakha, were initially put under house arrest on directions of the Supreme Court.
---
The activist was one of the five put under house arrest in connection with the violence in Koregaon-Bhima in Maharashtra.
---
The notice was issued to the Chief Secretary and Maharashtra Director General of Police Datta Padsalgikar.
---
The five activists ---Vara Vara Rao, Sudha Bhardwaj, Arun Ferreira, Vernon Gonsalves, and Gautam Navlakha--- have been under house arrest since August 29 for their alleged involvement in the violence which took place on...
---
Why should the most deprived sections have to lose their lives -- or live miserably -- because of the evil designs of a handful of top Maoist leaders? Examining the myth of Maoists concern for tribal welfare.
---