The effect of this disturbance is likely to end on April 1 and the weather is likely to remain mainly dry on April 1 and 2.
---
Four men had been sentenced to death for the 2008 series of Jaipur explosions that killed 71 people. On Wednesday, the Rajasthan High Court acquitted them and criticized the investigating agencies' "shoddy investigation".
---
The statement said the project will contribute to the socio-economic development of the state by especially supporting female farmers' participation in agriculture activities, leading to increased productivity and improved...
---
The chief minister said his vision for Rajasthan is that by 2030, every family in the state becomes prosperous by taking advantage of these schemes.
---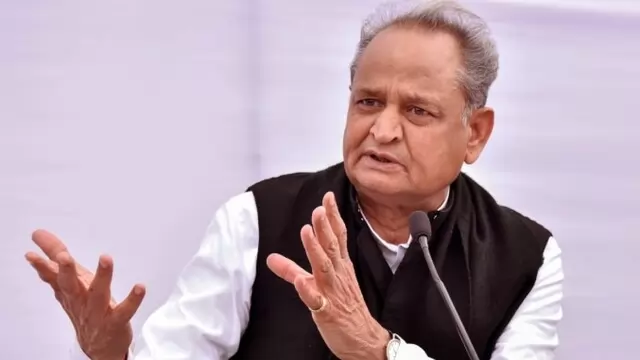 Rajasthan Chief Minister Ashok Gehlot also said the home ministry is monitoring cases going on against the opposition parties across the country.
---
Addressing a meeting of Congress workers, Ashok Gehlot accused the BJP of deploying a paid "army of trolls" on social media to malign the image of Congress leader Rahul Gandhi.
---
In support of the demand for a complete withdrawal of the bill, private hospitals are completely shut — no OPD, no emergency. The strike entered its 13th day on Thursday. Doctors say the bill will increase bureaucratic...
---
According to the Rajasthan Right to Health Bill, passed by the Assembly on Tuesday, every resident of the state will have the right to emergency treatment and care "without prepayment" at any "public health institution,...
---