The cyclone that is present in the South Pacific off the coasts of Peru and Ecuador has affected some provinces in both countries, bringing rainfall, flooding and overflowing of rivers
---
From cyclonic devastation in a matter of an hour to multiple impacts of prolonged exposure to high salinity, Sundarbans faces a range of threats from climatic changes 
---
Stating that the Centre has not paid any heed to her repeated requests to build a bridge over the Muri Ganga river to help pilgrims reach Sagar Island easily, Banerjee said her government is preparing a detailed project...
---
An unrelenting cyclone Freddy that is currently battering southern Africa has killed at least 56 people in Malawi and Mozambique since it struck the continent for a second time on Saturday night, authorities in both...
---
Cyclone Gabrielle was already affecting the northern part of New Zealand on Sunday. On Monday, it was expected to dump up to 250 millimeters (10 inches) of rain on Auckland.
---
Forecasters are expecting a bomb cyclone — when atmospheric pressure drops very quickly in a strong storm — to develop late Thursday and into Friday near the Great Lakes.
---
Cyclone Yaku is present in the South Pacific off the coasts of Peru and Ecuador, where it has affected some provinces in both countries. The unusual event has caused rainfall, flooding of towns, roads and rivers overflowing.
---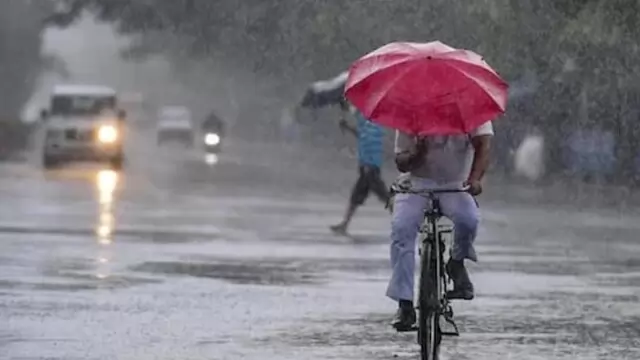 The IMD's statement on Sunday read, 'Rainfall warning: Heavy rainfall at isolated places very likely over Tamil Nadu, South Interior Karnataka & south Coastal Andhra Pradesh today and over Kerala & Mahe during 11th-13th...
---