It was in 1992 that Vidya Athreya first saw a leopard in the wild. Thus began a story of love and friendship that has lasted for three decades.
---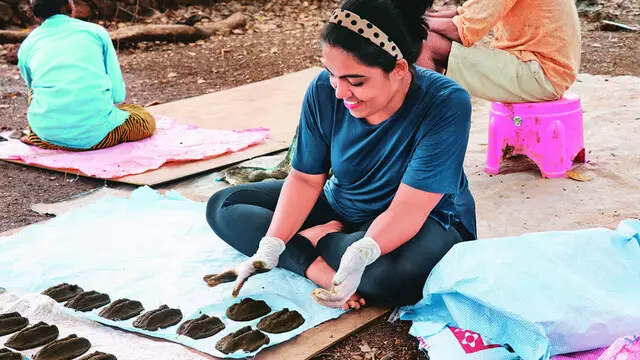 Artist Mayuri Chari whose installation series, 'I Am Not Created for Your Pleasure', questions and challenges regressive patriarchal norms
---
Kandal Rajan planted mangroves as he fished along Kannur's Pazhayangadi river and has now even started a mangrove nursery.
---
Agriculturist CV Raju single-handedly revived the Etikoppaka toy industry by taking it back to its organic roots.
---
Due to the persistent efforts of the Hasdeo Aranya Sangharsh Samiti, the Chhattisgarh Assembly recently passed a unanimous resolution urging the Union government to cancel all coal blocks in Hasdeo Aranya forest
---
Punjab's Forrest Gump, Sewa Singh, campaigns for tree plantation and plants trees in public places
---
Suicide by her father drove Kiranjit Kaur to educate widows of farm suicides about their rights and eventually built a strong solidarity network.
---
After the death of a close friend in a road accident, Raghvendra Kumar, nicknamed the 'Helmet Man of India', has been distributing helmets for over eight years now
---
Esmail Daimary was instrumental in creating the 55K acre Gedshimani Joint Reserve Forest, which drastically reduced the decades-old man-elephant conflict in the region
---