While the Bihar Mahagathbandhan celebrated Patna high court's order and took potshots at the Centre, the BJP in opposition called it an attempt to trigger caste-based tensions and deflect public attention from the...
---
Nitish had dumped the BJP and formed the 'Mahagathbandhan' government with RJD, Congress and other parties in August 2022.
---
The  BJP accused the `Mahagathbandhan' (grand alliance) government of failing to check communal disturbances in Sasaram and Bihar Sharif towns, but ended up being blamed for the conflagration by the ruling coalition.
---
Yadav also pooh-poohed reports in a section of the media which suggested that all was not well in the ruling alliance and Kumar, the JD(U)'s supreme leader, could moot yet another return to the BJP-led NDA.
---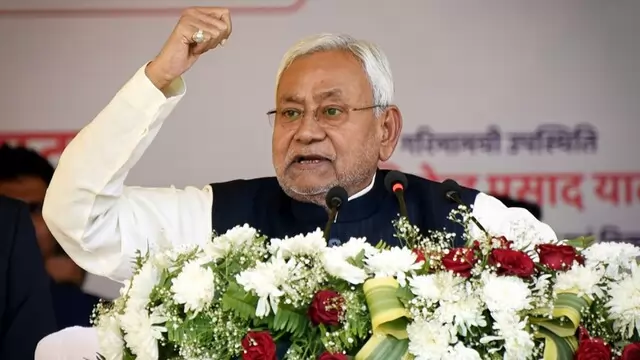 Deputy Chief Minister Tejashwi Yadav hosted an 'Iftar' party on Sunday evening, so Nitish Kumar skipped his VIP cavalcade.
---
A stalemate broke out in the Bihar assembly on Monday after violence erupted in parts of the state following Ram Navami celebrations. The speaker adjourned the chamber until 2 p.m.  
---
Bihar Deputy CM and RJD leader Tejashwi Yadav's remarks came at a function organised by the state's handloom weavers' cooperative union. In his speech he also underscored 'the country belongs to all communities and no social...
---
Jitan Ram Manjhi, the supremo of Hindustani Awam Morcha (HAM), demanded the Nobel prize for Bihar Chief Minister Nitish Kumar for transforming the state into "India's fastest-growing state". Manjhi praised Kumar's efforts in...
---