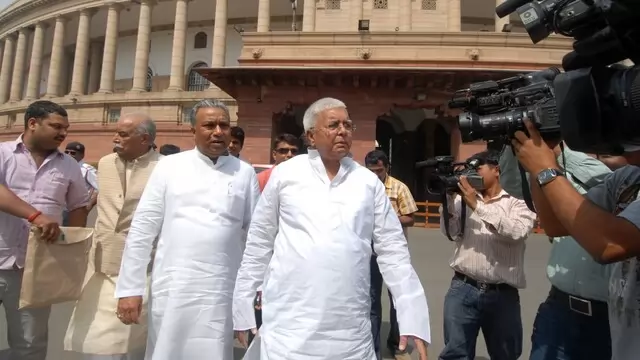 While the opposition parties are banking on the grand old guards like Sonia, Pawar or Lalu, this is not the first time that nostalgia has been used as a weapon to gain political advantage.
---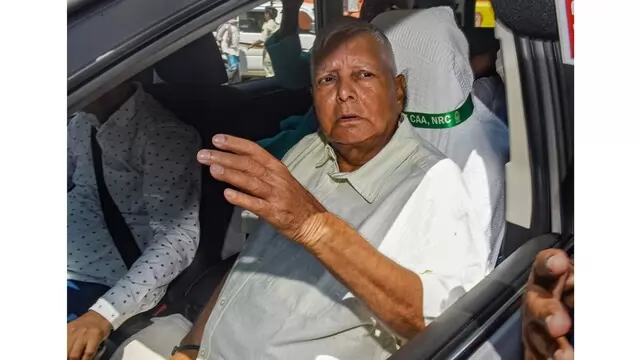 The land for job scam refers to alleged wrongdoing in the recruitment of 'Group-D' personnel during 2004-09 when appointments were allegedly made in exchange of land parcels.
---
Rashtriya Janata Dal (RJD) supremo Lalu Prasad on Monday questioned what benefit the common people of India will get from the G20 summit. He also expressed concern over present affairs in the country.
---
Amid vegetarian menus at official events hosted by the Indian government, former Bihar CM Lalu Prasad Yadav's video of cooking 'Champaran mutton' with Congress leader Rahul Gandhi became a talking point on social media.
---
CBI had registered the case on May 18, 2022 against RJD supremo Lalu Prasad and 15 others including his wife, two daughters, and others.
---
This incident has provided the BJP with ammunition to accuse the Indian National Congress leaders of 'hating' Hinduism.
---
The politics of social justice and secularism suits Lalu Prasad Yadav because OBCs, especially the Yadav caste, backward classes and Muslims have played a big role in taking his political career to the top.
---
Congress leader Rahul Gandhi says that the Bharatiya Janata Party spreads hatred every 15-20 years when they come to power and he asked Lalu Prasad Yadav what could be the reason behind it to which he replied he said that...
---