Team India have a perfect record against Bangladesh in T20 World Cups.
---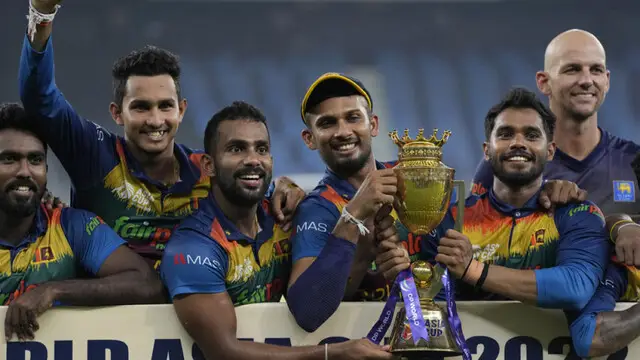 The first Asia Cup in the T20 format was played in 2016 in Bangladesh. India won the tournament after beating Bangladesh in the final.
---
Bhuvneshwar Kumar claimed five wickets in an innings for the second time and became the first Indian and 10th bowler overall to claim do so in T20Is.
---
Cameron Green's feat is also the fourth fastest for Australia in T20Is. David Warner and Glenn Maxwell shared the Aussie record of fastest fifty.
---
Pakistan have won 13 and lost nine in 22 T20Is played against Sri Lanka. But in the last meeting, Sri Lanka won by five wickets.
---
It will be the 22nd Twenty-20 International match between the two teams and the second in Twenty-20 Asia Cup.
---
Pakistan chased down a target of 200 runs in the second T20I against England without losing a wicket.
---
India have won all three matches played against Afghanistan so far in the shortest format of the game.
---