Chinese cities Zhuhai and Dongguan have announced cash rewards capped at 100,000 yuan (USD 15,785) for tip-offs for suspected smuggling of Hong Kongers by vehicle or boat.
---
Even Russia's deputy foreign minister said everything should be done to find a diplomatic solution. But he didn't respond to US Secretary of State Antony Blinken's appeal to state unequivocally that Russia will not invade...
---
To ease the strain on the city's healthcare system, officials said they would take a different approach to hospitalization and isolation policies and allow some patients to be discharged sooner.
---
China's Weibo social platform for entertainment unlocks the saga of chained woman, with close resemblance to many media platforms in China.
---
Heavily favored Russian teen Kamila Valieva fell twice and had two other big mistakes in her free skate on Thursday, dropping to fourth place.
---
China, the country that first detected the novel coronavirus, remains one of the few not to have imported one of the exceptionally effective mRNA COVID vaccines developed by Pfizer and Moderna. Instead, it has so far relied...
---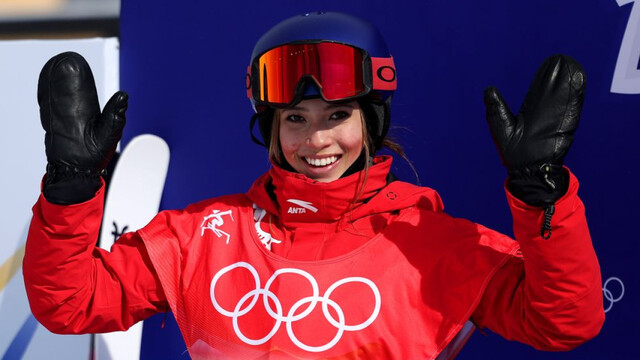 Defending Olympic champion Cassie Sharpe of Canada came second with a score of 90.75, while her teammate Rachael Karker clinched bronze.
---
With the success of the Winter Olympics and China's national dignity at stake, Beijing is doubling down on its 'zero-tolerance' COVID-19 policy. Across China, more than 20 million people are in some form of lockdown.
---