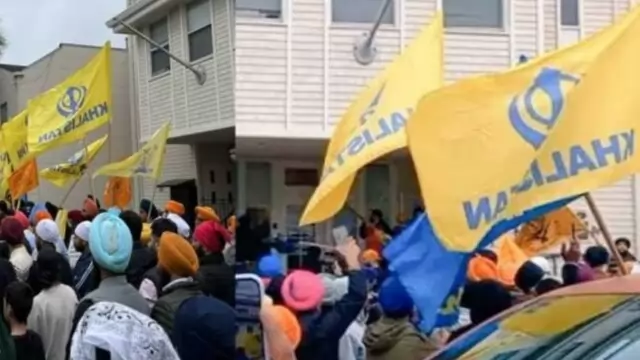 A group of pro-Khalistan protesters on Sunday attacked and damaged the Indian Consulate in San Francisco. Raising pro-Khalistan slogans, the protesters broke open the makeshift security barriers raised by the city police and...
---
Netanyahu and Biden discussed the planned overhaul of the country's judicial system, which has sparked widespread protests all over Israel, during their meeting on Sunday.
---
Protesters were kicking off a third day of disruption since the crisis began, with roads set to close to make way for demonstrators. Protesters in Jerusalem drew a red streak on the streets leading to the country's Supreme...
---
The French government has survived two no-confidence votes in the lower chamber of parliament, proposed by lawmakers who objected to its push to raise the retirement age from 62 to 64.
---
As they tried to protest the police crackdown against radical Sikh preacher Amritpal Singh, at least 21 supporters of him were detained, officials said.
---
The protest march was launched by Bharatiya Kisan Union (Ekta Ugrahan) and Punjab Lok Morcha. The protest was held in Daburji area, 12 kilometres from the G20 Summit meeting venue.
---
The farmers also demanded the dismissal and incarceration of Union Minister of State for Home Ajay Mishra and compensation for crop damage due to hail storm and unseasonal rains.
---
The police used water canons to quell climate protest in Netherlands' Hague.
---