Doncic had two rebounds and two free throws in the final 4.5 seconds, helping Dallas escape with a 126-125 victory over San Antonio on Saturday night for their sixth straight victory.
---
Boston Celtics face Golden State Warriors, who beat the Dallas Mavericks in Western Conference play-offs, in San Francisco on Thursday.
---
Along with Larry Fitzgerald and Chris Paul, another NFL star Kelvin Beachum has also invested in Rajasthan Royals as the trio becomes minority investors in the IPL franchise.
---
Brooklyn never trailed and led by 10 points in the first quarter, 15 in the second, 18 in the third and 22 in the fourth to improve to 24-12.
---
A mass shooting in Milwaukee left 20 people wounded shortly after fans left Bucks vs Celtics NBA playoff game.
---
Kobe Bryant was killed on January 26, 2020, in a helicopter crash that also took the lives of his teen daughter Gianna and seven others.
---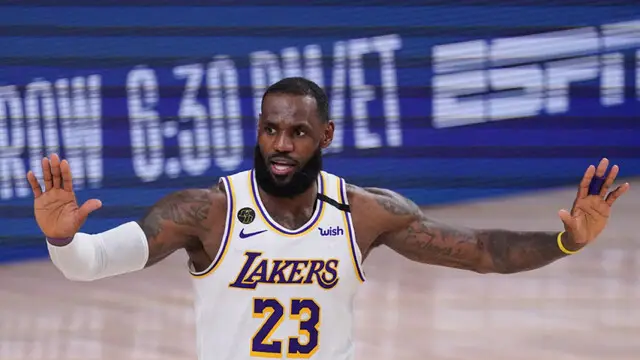 American basketball great LeBron James has agreed to a two-year, USD 97.1m contract extension with Los Angeles Lakers in NBA.
---
Los Angeles Lakers centre Dwight Howard also hailed Prime Minister Narendra Modi for the 'magical reformation' of the holy city of Varanasi.
---