Jammu and Kashmir (J&K), Haryana, Sikkim, Uttarakhand, Himachal Pradesh, Rajasthan, and West Bengal are among the states with highest indicative yields
---
Rains are beneficial for vegetable crops, especially in the transplanting stage in Solan and Sirmaur districts, Director Agriculture Rajesh Kaushik told PTI.
---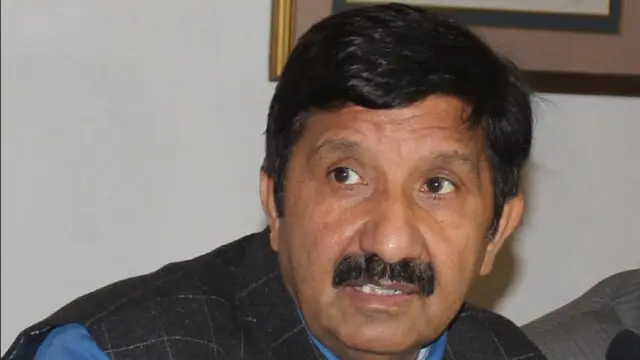 On Wednesday, Himachal Pradesh Deputy Chief Minister Mukesh Agnihotri said that the BJP government "distributed" water pipes in the last four months of its tenure to woo people but failed in its mission when it lost the...
---
The Chief Minister of Himachal Pradesh, Sukhvinder Singh Sukhu, has announced the formation of a committee to prepare a report on strengthening the Assembly secretariat in order to safeguard the dignity of MLAs. This...
---
According to Himachal Pradesh Chief Minister Sukhvinder Singh Sukhu, blue is vital to the protection of green in water management and usage.
---
Tremors were felt in all the 12 districts of Himachal Pradesh but no loss of life or damage to property has been reported, Special Secretary Disaster Management Sudesh Mokta had told reporters.
---
Many believe that Shimla still hasn't lost its enviable charm and colonial touch as described by several historians, writers and travellers who arrive here to trace their roots in its architecture, buildings and landmarks.
---
In Shimla, Higher reaches and tribal areas in Himachal Pradesh received another spell of snow, while widespread moderate to heavy rains lashed several parts of the state, the Meteorological Department said Tuesday.  
---