Assam CM Himanta Biswa Sarma has announced the withdrawal of 0ne lakh minor cases to abate the burden on the lower judiciary.
---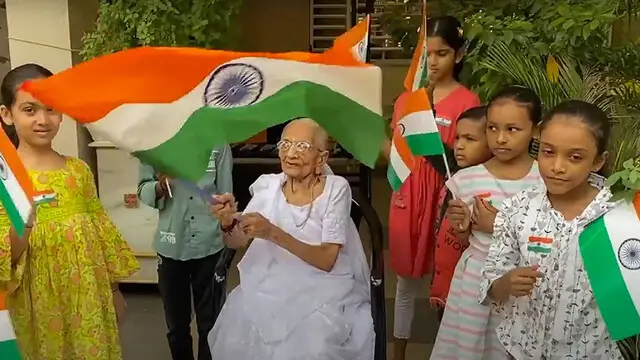 PM Narendra Modi's mother Hiraba distributed national flags to children at her residence in Gujarat's Gandhinagar and waved the tricolour with them, the officials said.
---
 Maharashtra Deputy Chief Minister Devendra Fadnavis on Saturday said the tricolour is not just a flag, but a symbol of self-awareness.
---
Several corporate houses and PSUs officials said they have undertaken special efforts to celebrate and promote the campaign.
---
BJP national spokesperson Sambit Patra said Congress leaders Sonia Gandhi, Rahul Gandhi and Priyanka Gandhi Vadra would have hoisted the flag as well and the Congress should share their pictures as the party's members...
---
The BMC, which is the richest civic body in the country, has been collecting funds for the illumination work through corporate social responsibility (CSR) and has raised Rs 24 lakh so far. 
---
Prime Minister Narendra Modi also said a record participation was being seen from people across different walks of life in the campaign.
---
It said that 4.2 lakh strong Postal employees across the country have enthusiastically propagated the message of "Har Ghar Tiranga" in cities, towns and villages, in border areas, in LWE Districts, and in mountainous and...
---