Ashurov Bairamkhan of Russia defeated 3-2 Hardik Panwar (80 Kg). Amisha Keretta and Prachi Tokas suffered 0-5 in their respective categories. Nine Indian boxers are still in the race for gold medal
---
The victory in the nationals will boost Amit Panghal's confidence as he will now be eyeing a return to the Indian team for the Paris Olympic qualifiers in February
---
Amit Panghal and Sanjeet are among 12 SSCB boxers who have secured entries into the 7th Elite Men's National Boxing Championships semi-finals
---
Sunday lived up to every bit of sporting action. India beat Australia in the series finale by claiming the fifth and final T20I by six runs and clinch the series 4-1. In football, Liverpool won a thriller at Anfield with a...
---
Assam's Shiva Thapa and Asian champion Sanjeet advanced to the men's National Boxing Championships final. Thapa defeated Harivansh Tawari, while Sanjeet beat Vicky in the semi-finals respectively
---
The night will be packed with over 13 professional and exhibition bouts, showcasing an array of talented pugilists from across the globe. Each fight promises to deliver a blend of skill, tenacity, and the indomitable spirit...
---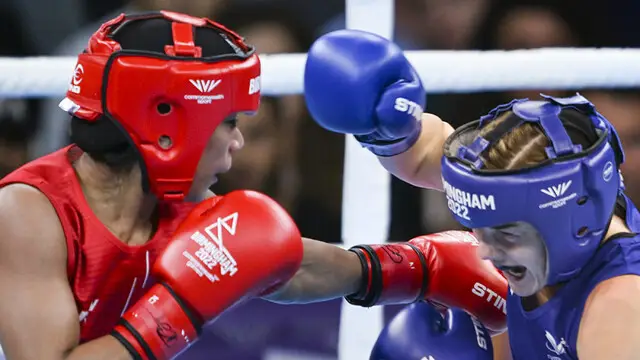 Indian boxers on Friday continued their fine form at the IBA Junior World Boxing Championships as 12 of them entered the finals
---
Shiva Thapa and Amit Panghal have advanced to the quarterfinals of the Men's National Boxing Championships. Shiva Thapa defeated, 5-0, Santhosh HK from Karnataka; Amit Panghal overcame Jayshandeep Singh of Punjab
---