Alvaro Morata's goal early in second half stoppage time gave Atletico Madrid a much-needed 1-0 win and sole possession of third place in the La Liga on Monday.
---
The 1-0 shock loss at Almeria let second-place Real Madrid, which drew 1-1 with Atletico Madrid the day before, stay seven points behind Barcelona.
---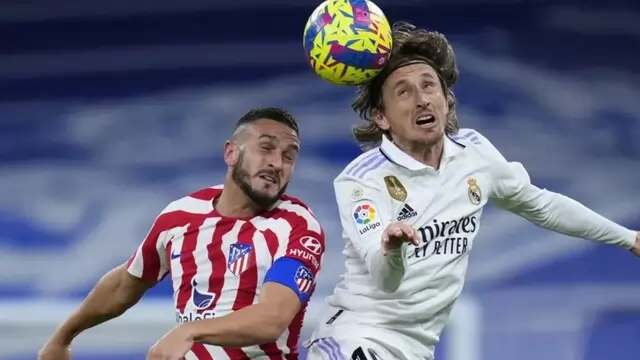 Real Madrid scored late to draw 1-1 in the Spanish league on Saturday, and extend its unbeaten streak against the city rival at home to seven years.
---
The 34-year-old Alderweireld, who plays for Antwerp in the Belgian league after stints at Ajax, Atletico Madrid and Tottenham, made his debut with the national squad in 2009.
---
Carlo Ancelotti's Real Madrid suffered yet another setback in their title charge after being held by 10-man rivals Atletico Madrid at the Bernabeu. Atletico's Jose Gimenez gave the visitors a shock lead, not long after Angel...
---
The Spanish league said on Monday it set the club's limit for the season at 648 million euros ($692 million), down from 656 million euros ($700 million).
---
Lewandowski picked up the left-leg injury in Barcelona's 1-0 loss at Almeria in the Spanish league on Sunday, a result that allowed Madrid to cut the Catalan club's lead to seven points.
---
Barcelona beat Villarreal 1-0 on the road on Sunday to extend its winning streak to 11 matches in all competitions and its lead over second-place Madrid to 11 points.
---