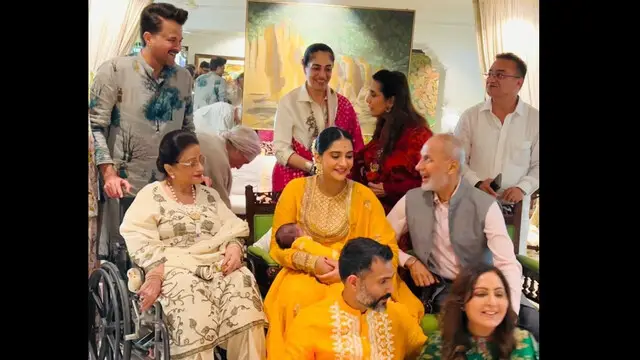 Sonam Kapoor has yet again shared a covered face of her newborn son Vayu Kapoor Ahuja as she wished her grandmother Nirmal Kapoor on her birthday. 
---
Varun Dhawan, who appeared on the latest episode of 'Koffee With Karan 7' with Anil Kapoor, talked about Disha Patani-Tiger Shroff.
---
Actors Arjun Kapoor and Bhumi Pednekar, who have recently wrapped shooting for an edgy thriller 'The Ladykiller', have signed another film that pairs them together.
---
Varun Dhawan, who recently graced 'Koffee With Karan', made some controversial statements about Arjun Kapoor.
---
Varun Dhawan and Anil Kapoor recently made an appearance on the new episode of 'Koffee with Karan Season 7'. 
---
Arjun has been an actor for ten years and has a fantastic line-up to look forward to.
---
Actor Arjun Kapoor, who has invested in a food delivery start-up with a cause, reveals that FoodCloud will now start its operations in the UAE. He says as an Indian he feels proud that his venture is going to be on a global...
---
Arjun Kapoor recently spoke out against the boycott trend that seems to have plagued almost every Bollywood film of late. His comments have irked the Home Minister of Madhya Pradesh Narottam Mishra, who called the Bollywood...
---