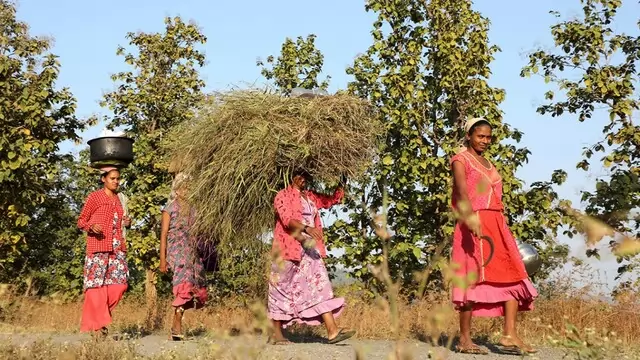 Drawing a parallel between the oppression faced by Adivasis and Dalits, both of whom are branded due to their so-called low status vis-a-vis the dominant Hindu society, activists shed light on the gamut of discrimination...
---
While the Congress is committed to building a progressive, safe society by empowering women, the RSS 'objectifies and disempowers women', the resolution alleged.
---
Local Bharatiya Janata Party (BJP) Member of Parliament Rakesh Singh on Monday sought the renaming of the more than 150-year-old Jabalpur railway station after Rani Durgavati, a revered tribal queen of the erstwhile Gondwana...
---
During a rally in Madhya Pradesh in November last year, Gandhi had said the BJP should apologise with folded hands for disrespecting tribals by calling them 'vanvasi'.
---
Local reports claim there is anger against Pramanik over the killing of an Adivasi, allegedly in firing by the Border Security Force (BSF), which reports to the Home Ministry, of which he is a minister.
---
Rumours are afoot that the upcoming assembly elections will see an increased momentum in the friction between indigenous peoples and Bengalis in Tripura
---
Usually, it all begins with some pre-existing animosity between neighbours or closely residing relatives. From here, the process of social construction of witch is triggered. In most cases, neighbours, relatives, and...
---
Andhra Pradesh: 33-year-old man from tribal community in Odisha started walking along a highway his wife's body after an auto rickshaw driver refused to take them home and he had no money to arrange another vehicle.
---