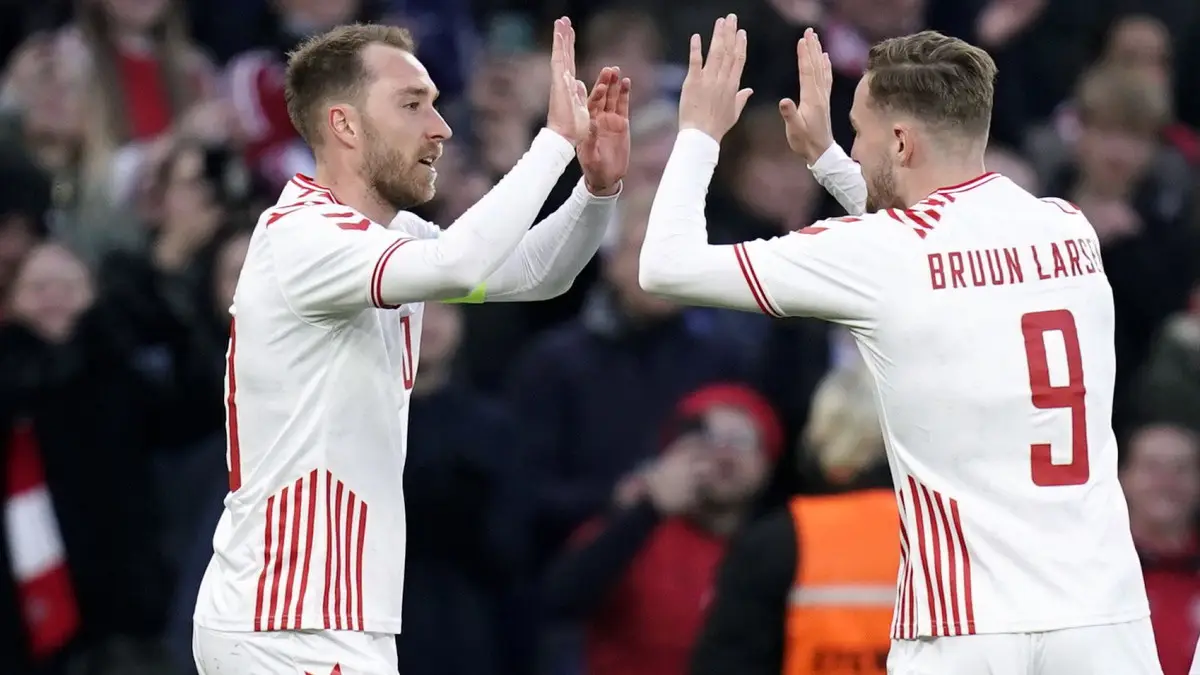 In the 58th minute, Christian Eriksen scored a goal and ran toward the crowd with a clenched fist and slid on his knees in joy.
---
The first of Spain's two friendlies in the international break prompted coach Luis Enrique to experiment with his squad ahead of the World Cup in Qatar.
David de Gea was Spain's starter at the FIFA World Cup 2018. He then became a backup to Unai Simon.
---
Adama Traore's contract with Wolverhampton Wanderers runs until the summer of 2023. The La Liga club said Traore's presentation will be made on Wednesday...