Three members of the alleged ISIS-linked terror group were arrested last week in Madhya Pradesh, a court in Bhopal has sent them in the custody of National Investigation Agency (NIA) till June 10.
---
Prachanda and his delegation arrived at the Indore airport around 11 am, where they were given a warm welcome by state Chief Minister Shivraj Singh Chouhan, his cabinet colleagues Tulsiram Silawat, Usha Thakur and Indore BJP...
---
Chief Minister Shri Shivraj Singh Chouhan performed the Shila Pujan of the grand Devi Lok of Vijayasan Mata to be built at Salkanpur at a cost of Rs 211 crore today. He said that it is the responsibility of the government to...
---
The cultural scenario of Madhya Pradesh was displayed on the arrival of the Prime Minister of Nepal Shri Prachanda in Indore. The Gangaur of Nimar, accompanied by the exuberant dance of Bhagoriya, was presented to welcome...
---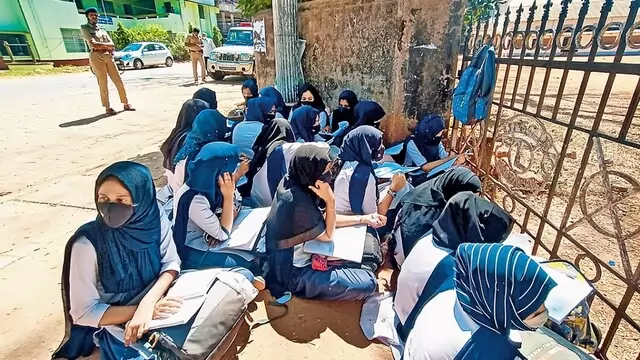 In December 2021, six young women of the Government Pre-University (PU) College for Girls in Udupi, Karnataka, were barred from sitting for their examinations because they had refused to remove their hijabs as per the state...
---
Madhya Pradesh: The wedding event was organised under Chief Minister Shivraj Singh Chouhan's Mukhyamantri Kanya Vivah/Nikah Yojana.
---
The Nepal PM is scheduled to arrive at the Indore airport around 10 am, after which he will visit the Mahakaleshwar temple, one of the 12 Jyotirlings (major places of worship of Lord Shiva) in the country, around 11.15 am,...
---
The CM said that the ruling Bharatiya Janata Party would bag more than 200 seats in MP's 230-member House. The BJP also coined the slogan "Abki Baar, 200 Paar" (will cross 200-mark this time).
---