Khiru Mahto, the Rajya Sabha MP for Ranchi and former CEO of Jharcraft, joined the Janata Dal (United) on Monday in Ranchi.
---
LJP (Ram Vilas) president Chirag Paswan said Bihar and Biharis have suffered a lot due to the personal ambitions and wrong policies of CM Nitish Kumar.
---
The less than two months old coalition 'Mahagathbandhan' appeared to be on the rocks recently when RJD state chief Jagadanand Singh said Deputy CM Tejashwi Yadav would replace his boss Nitish Kumar by next year.
---
The demand for the NRC in Manipur comes at a time when the BJP-led government in Assam has already rejected the final NRC.
---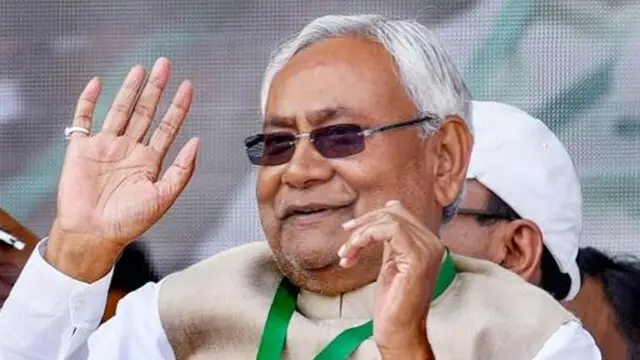 Bihar: Senior BJP leader Sushil Kumar Modi CM Nitish Kumar demanded the resignation of his ex-boss whom he squarely blamed for the adverse judgement of Patna High Court that declared as 'illegal' quotas for OBCs and EBCs.
---
Bihar: Despite ruling himself out of the race for prime ministership, JD(U) chief Nitish Kumar has been trying to forge opposition unity which, he believes, can defeat the BJP in 2024 Lok Sabha elections.
---
Political strategist Prashant Kishor said Bihar CM Nitish Kumar has kept a line of communication open with the BJP through JD(U) MP and Rajya Sabha Deputy Chairperson Harivansh.
---
Bihar CM Nitish Kumar and RJD chief Lalu Prasad Yadav are likely to meet Congress president Sonia Gandhi on Sunday evening.
---