Defending champions Manchester City's winning start to the 2023-24 English Premier League season ended in a 2-1 loss at Wolverhampton Wanderers on Saturday. Liverpool also suffered their first defeat, in controversial...
---
Arsenal beat PSV Eindhoven 4-0. This victory, after a hiatus of six years, has added verve to the club and their fans.
---
The English Premier League club did not reveal the amount that 777 Partners will pay for its 94.1-percent stake. The transaction will be completed in the fourth quarter of this year.
---
In a triumphant return to the UEFA Champions League after six long years, Arsenal revelled in the thrill of European football's grandest stage. As the Emirates Stadium resonated with the iconic Champions League anthem, the...
---
Arsenal maintained their unbeaten start to the Premier League with a 1-0 win over Everton at Goodison Park in the English Premier League on Sunday. With the first half being a stalemate, Arsenal had a goal ruled out from...
---
The former Arsenal coach, who will visit India in October, said there was no reason why India couldn't make its way on the football world map.   
---
After a six-year break, Arsenal's thrilling return to the Champions League at the rainy Emirates Stadium was a joy for fans. They celebrated a resounding 4-0 victory over PSV Eindhoven, demonstrating the experience of...
---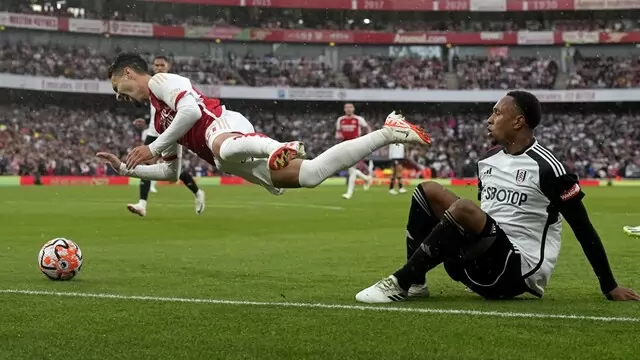 Fulham's Joao Palhinha scored in the 87th minute to hand 10-man Fulham a hard earned 2-2 draw at Arsenal in the Premier League on Saturday. The Gunners had gifted Fulham the lead after just 57 seconds after a defensive...
---