During a Politburo meeting on Wednesday, Kim arranged for work to be done on further developing bilateral ties at "a new high level at the practical stage" to consolidate "the success" of his Russia trip.
---
North Korean leader Kim Jong Un's visit to Russia, highlighted by a summit with Vladimir Putin, comes amid momentum in military cooperation between the countries.
---
In a significant development, Putin accepted Kim's invitation to visit North Korea, extending the hand of friendship and the continuation of their nations' historic relationship.
---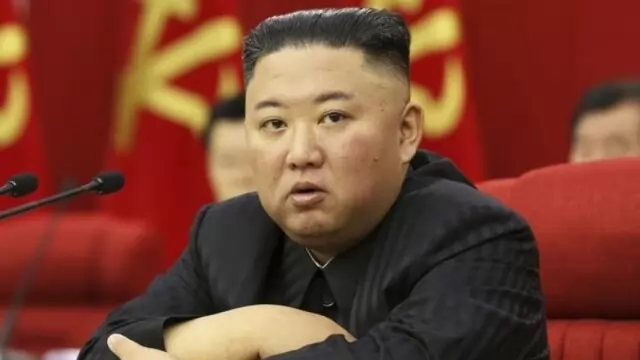 The official Korean Central News Agency said Kim's train crossed a border river on Monday morning, but didn't say whether he headed to the capital, Pyongyang, or elsewhere inside the country.
---
Since entering Russia aboard his armored train on Tuesday, Kim has met President Vladimir Putin and visited weapons and technology sites, underscoring deepening ties between the nations locked in separate confrontations with...
---
The Russia and North Korea leaders' decision to meet at Vostochny Cosmodrome, a major satellite launch facility, suggests that Kim is seeking Russian technical assistance in his efforts to develop military reconnaissance...
---
While the trip's predominant focus was to facilitate military cooperation, Kim also appeared to embolden ties with Russia, trying to break out of diplomatic isolation.
---
North Korea may have tens of millions of aging artillery shells and rockets based on Soviet designs that could give a huge boost to the Russian army in Ukraine, analysts say.
---