Luis de la Fuente has made it a priority to solve the team's scoring problems since he was promoted from Spain's Under-21 team to replace Luis Enrique in December.
---
Norwegian superstar Erling Haaland is rewriting the history books as he equalled a Champions League record with a five-goal haul to ease Manchester City into the quarter-finals at RB Leipzig's expense with a 7-0 win on...
---
The ace all-rounder goes ahead of other global sports stars like Rafael Nadal, Roger Federer, Max Verstappen and Erling Haaland.
---
According to the Norwegian national federation, Erling Haaland has departed the training camp due to a groin injury and will not play in the team's next European qualification matches.
---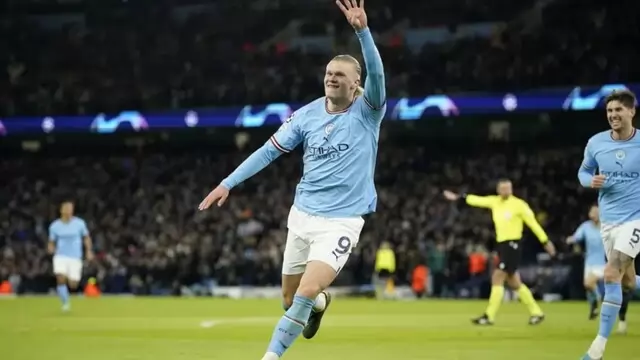 At 22 years, 236 days old, Erling Haaland is the youngest player to reach the landmark of 30 goals, surpassing Kylian Mbappé, who was 22 years, 352 days when he scored his 30th Champions League goal.
---
With one of City's goals in a routine 4-1 win at Bournemouth on Saturday, Erling Haaland made it 27 for the season in the English Premier League.
---
Erling Haaland bagged another hat trick to make it eight goals in his last two games as City eased into the FA Cup semifinals with a 6-0 home win over Championship side Burnley on Saturday.
---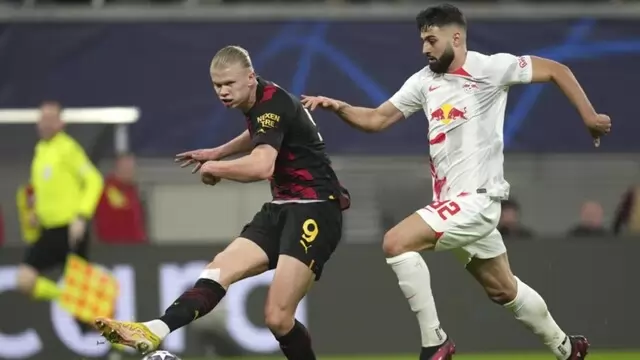 The Croatia center back, nicknamed "Little Pep" because of the similarities of his last name with that of City manager Pep Guardiola, headed home the equalizer in the 70th minute after Leipzig finally got to grips with...
---