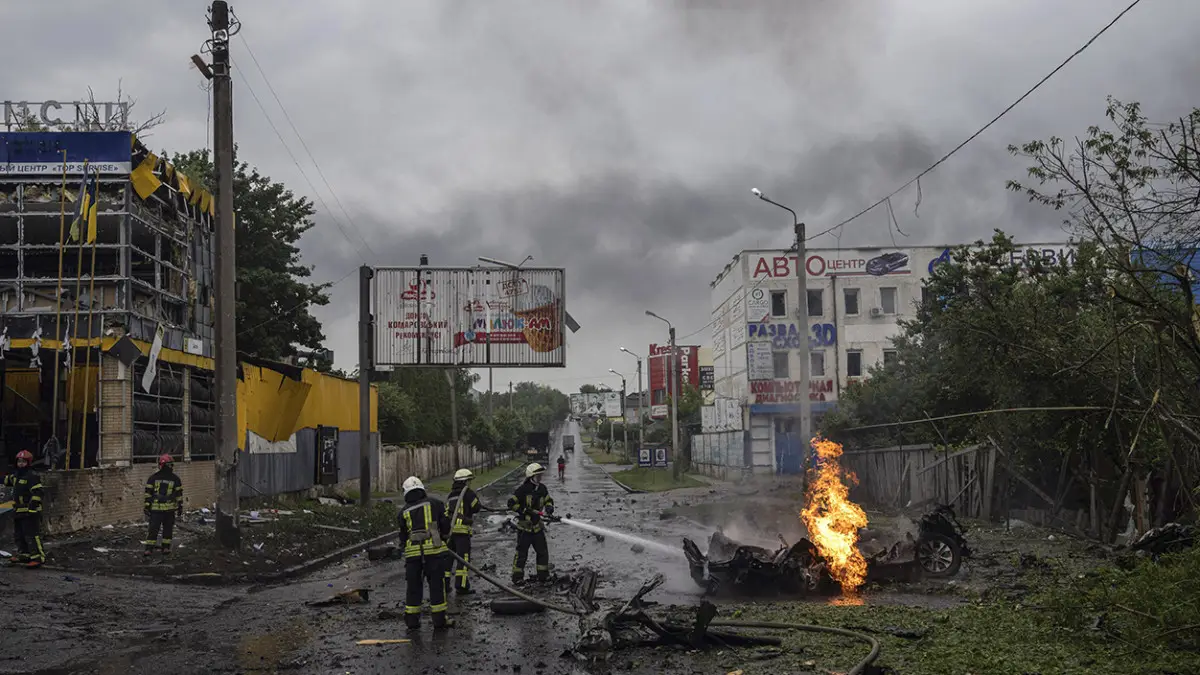 Ukraine's navy and an adviser to President Volodymyr Zelenskyy said the reported drone attack underlined the weakness of Russian air defences.
---
Ukrainian officials, meanwhile, announced a counteroffensive to take back the occupied Kherson region in the country's south, territory seized by Russia early...
Ukraine War: Ukrainian President Volodymyr Zelenskyy has accused Russia of intentionally aiming missiles at the civilians.
---
Mykhailo Romanchuk doesn't dare talk to his dad out of fear his father's location could be tracked through the call.