The presentation of Standard of Bodyguard and Regimental Standard of the President's Bodyguard (PBG) to the President's Bodyguard was held at Rashtrapati Bhavan, in New Delhi.
---
There will be no change of guard ceremony on August 5 and 12 due to rehearsals of the Independence Day ceremony, the Rashtrapati Bhavan said in a statement on Friday.
---
Rashtrapati Bhavan and the Union Ministry of Home Affairs have confirmed Murmu's attendance in these programmes to the respective institutes, officials said.
---
The newly built international convention and exhibition centre and its verdant lawns dazzled at night with colourful illumination while its gurgling fountains and the 'Nataraja' statue placed on front of the state-of-the-art...
---
Those who presented their credentials were Dillah Lucienne, Ambassador of the Republic of Chad; Brigadier General Aloys Bizindavyi, Ambassador of the Republic of Burundi; and Kimmo Lahdevirta, Ambassador of the Republic of...
---
On Wednesday, President Droupadi Murmu will visit Madhya Pradesh and Rajasthan from July 13-15, the Rashtrapati Bhavan said.
---
This is the first time the famed Rashtrapati Bhavan garden has opened for the general public second time in a year.
---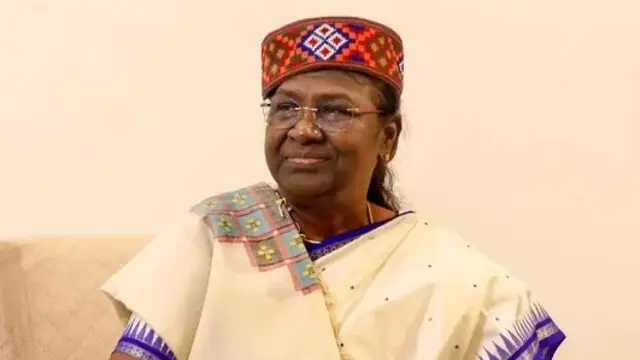 On July 14, The Rajasthan Assembly will meet again and President Droupadi Murmu has been invited to address it. 
---