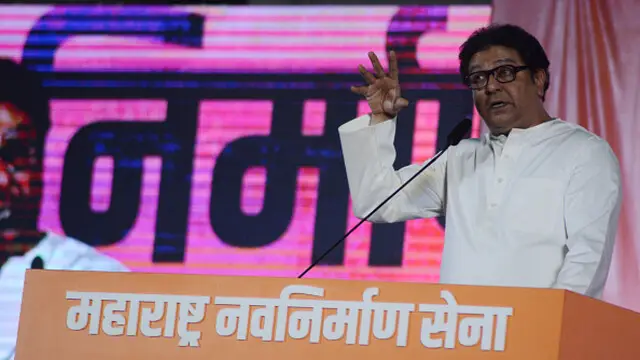 MNS leader Raj Thackeray accused his cousin and former CM Uddhav Thackeray of causing the departure of many Shiv Sena leaders from the party and criticized him for his handling of the COVID-19 pandemic. Thackeray also...
---
The festival is being celebrated with enthusiasm and pomp in Mumbai and other parts of the state with people hoisting "gudis" at their houses which is considered auspicious and believed to bring good luck and fortune. 
---
Earlier, the proceedings of the House were adjourned till 2 pm after MPs from treasury benches created an uproar over Congress leader Rahul Gandhi's democracy remarks.
---
In the morning, people installed "gudis" at their homes, wore new clothes and exchanged greetings with their friends and family members.
---
In tweets, Modi also wished people on the start of Navratri.
---
There is no need to hate other languages, but there should not be encroachment by other languages too,'' the chief minister Thackeray said.
---
The people on Wednesday gathered in chorus to mark Gudi Padwa or the Marathi New Year in Mumbai, Maharasht
---
Prime Minister Narendra Modialso extended his greetings on the occasion of Ugadi, Cheti Chand, Sajibu Cheiraoba, Navreh and Gudi Padwa—the various festivals celebrated in different parts of the country to mark the...
---