Popular Korean stars Yulhee and FTISLAND's Minhwan have called it quits. The two have taken to their social media pages and expressed their hearts feelings. They've even apologised to their fans for putting them through...
---
Among a host of accusations made by the husband against his wife was her inability to cook for him due to her lack of cooking skills.
---
Actress Sophie Turner has been staying in a New York City home owned by her friend and popstar Taylor Swift amid the actress's bitter divorce from Joe Jonas.
---
Former actress and model Emily Ratajkowski filed for divorce from Sebastian Bear-McClard in September 2022 and is keen to write a book on being a young divorcee. [
---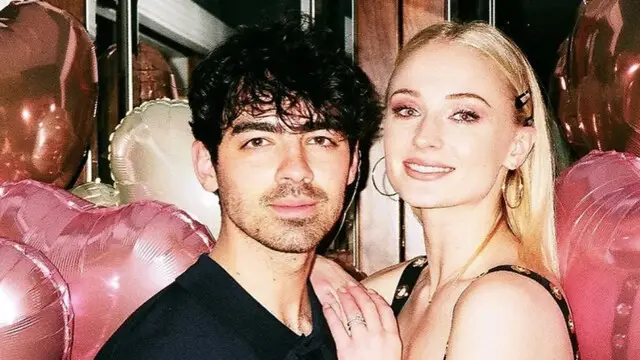 One day after it was reported that Joe Jonas and his estranged wife Sophie Turner have reached a temporary agreement regarding their two daughters, the singer-actor said that he's "doing the right thing."
---
Singer Joe Jonas and actress Sophie Turner are reportedly struggling to agree on the location of their divorce proceedings.
---
'Game Of Thrones' actress Sophie Turner has returned to social media for the first time since she split from Joe Jonas.
---
The court records revealed that in 2004 the couple were married in accordance with Hindu customs and rituals but the woman returned to her parents' house and did not return. On the grounds of cruelty and desertion, the...
---