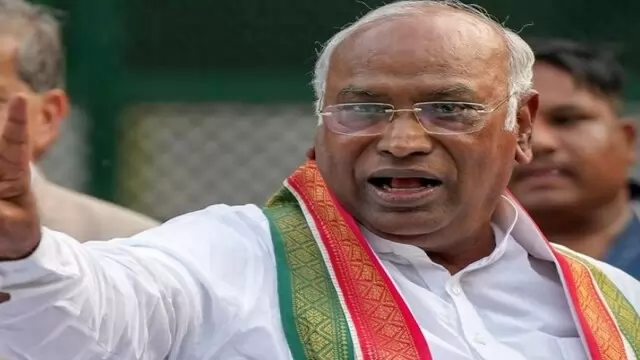 In view of the above provisions, it is well evident that continuation of suspension of Rajani Patil well beyond the current Budget session is a "blatant violation" of the Rules of Procedure as also well established...
---
Chief Minister Mamata Banerjee's principal chief advisor, Amit Mitra, said banks have unanimously agreed to issue Bhobishyot (future) credit cards, according to a statement.
---
Talking to reporters after the conclusion of the first day of the budget session of Delhi Assembly, Kejriwal said LG V K Saxena had also said that the government has been working despite various obstacles.
---
Opposition MPs were on their feet as soon as the House assembled at 11 am, raising slogans and demanding a Joint Parliamentary Committee (JPC) probe in the Adani issue.
---
Chidambaram's remarks came a day after the Lok Sabha approved the Union Budget envisaging an expenditure of around Rs 45 lakh crore for the fiscal year starting April 1 without any discussion.
---
Gandhi's remarks during his recent trip to the UK have rocked Parliament, with both houses failing to transact any significant business on the first four days of the Budget session's second half.
---
As soon as the House met, some Opposition members, wearing black clothes, trooped into the Well of the House and hurled papers towards the Chair.
---
He had criticised Prime Minister Narendra Modi's government, his Bharatiya Janata Party (BJP), the BJP's ideological parent Rashtriya Swayamsevak Sangh (RSS), and the state of Indian democracy under Modi
---