This allotment is over and above the Rs 20 crore earlier provided to the Public Works Department for the repair work, Sukhu added during a review meeting with the administrative secretaries here.
---
Earlier in the day, the chief minister inaugurated a mural created by Prof. Him Chatterjee from the Himachal Pradesh University and crafted by artisans from West Bengal near the police control room, an official statement...
---
Besides providing self-employment opportunities to the youth, the scheme will also go a long way in strengthening the efforts of the state government to make Himachal Pradesh a green energy state by March 31, 2026, he said...
---
Speaking to the media, the chief minister also said the expansion of his cabinet will take place at an appropriate time after consultation with the Congress central leadership.
---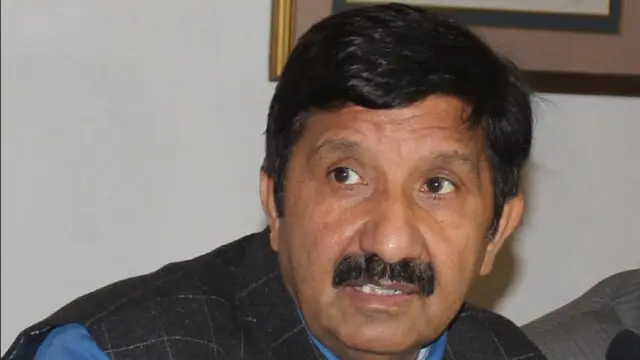 According to a statement issued here on Thursday, the deputy chief minister, speaking on the theme of 'Role of media in the era of artificial intelligence', said the impact of digitization can be clearly seen in the field of...
---
In a statement, the former chief minister alleged that due to the failure of the state government, the municipal corporations of Mandi, Solan, Dharamshala and Palampur were functioning without mayors and deputy mayors.
---
Innovative reforms and advanced technologies are being introduced in the education sector to meet future challenges, Sukhu said while inaugurating the data centre from his official residence here.
---
According to doctors, so far all the reports are normal and the condition of the chief minister is stable.
---