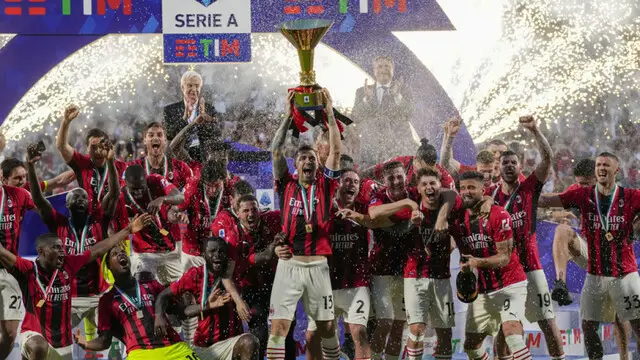 AC Milan said that RedBird is expected to complete the purchase of the storied Italian club from fellow American firm Elliott Management by September.
---
AC Milan finished Serie A 2021-22 season with 86 points, two more than city rivals and defending champions Inter.
---
After 17 seasons at Juventus, Chiellini recently announced he was leaving at the end of the season — likely for MLS in the United States.
---
Ivan Perisic previously worked with Spurs' manager Antonio Conte at Inter Milan, winning the 2020-21 Serie A title.
---
Both Manchester City in English Premier League and AC Milan in Serie A need to win on final day to confirm titles.
---
AC Milan need just a point from their final match to secure first Serie A title since 2011. AC Milan play Sassuolo in the final round next weekend.
---
Zlatan Ibrahimovic missed large portions of AC Milan's Serie A title-winning campaign with injury. He made 23 appearances.
---
The win helped AC Milna teke a two-point lead over city rivals Inter Milan after the defending champions beat Empoli 4-2 on Friday.
---