Prime Minister Narendra Modi attended the Karyakarta Mahakumbh in Bhopal when he spoke to an audience about the dark sides of the Congress rule in India and why the upcoming Assembly polls in the state are very crucial.
---
Prime Minister Narendra Modi shared a photo of himself inside the building in his first post on the WhatsApp Channels feature of the messaging application where he will be able to connect with a large audience at once.
---
PM Modi was joined by Defence Minister Rajnath Singh, Home Minister Amit Shah and BJP chief JP Nadda as they walked from the old Parliament building to the new one. They were followed by the NDA MPs who raised slogans...
---
He said Upadhyaya was dedicated to serving the country for all his life, and his personality and work will always inspire people.
---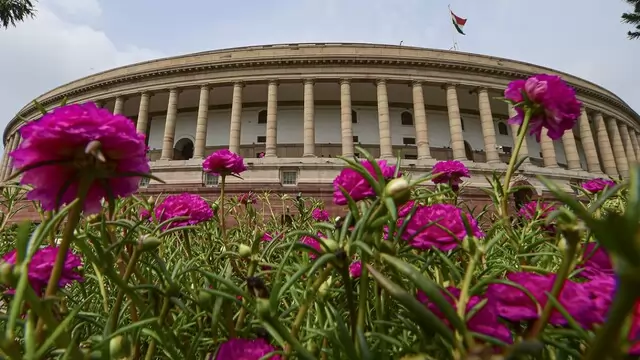 Lok Sabha Speaker Om Birla clarified that henceforth the official terms such as 'House'. 'Lobby' and 'Galleries' during the Lok Sabha proceeding will indicate the new building which is now the Parliament House of India.
---
On the occasion of Vishwakarma Jayanti on Sunday, Prime Minister Narendra Modi launched the Rs 13,000 crore 'PM Vishwakarma' scheme to benefit the families of traditional craftsmen and artisans with loans.
---
Prime Minister Narendra Modi visited his parliamentary constituency of Varanasi and expressed joy seeing the growth of cricket in the country and well-equipped stadiums reaching youth who live outside of the metro cities.
---
Prime Minister Modi took a metro ride from Dhaula Kuan station to the newly opened Sector 25 Dwarka Yasho Bhoomi Metro Station prior to his inauguration. A large number of passengers interacted and took photos with him...
---