Cristiano Ronaldo became the first men's player to make 200 international appearances and celebrated the milestone by scoring the winning goal in the 89th minute as Portugal beat Iceland 1-0.
---
Leading a new era for Les Bleus, newly appointed skipper Kylian Mbappé slotted home two unforgiving finishes to headline a 4-0 win over the Netherlands.
---
Michniewicz's contract ends on Dec. 31.
---
Germany's 1-0 loss to Poland in a friendly on Friday was the third game in a row without a win as Flick experiments with his squad with a year to go until Germany hosts the European Championship.
---
Fernando Santos is going from coaching Cristiano Ronaldo to leading another soccer great, Robert Lewandowski as he takes over the reins at Poland Football team.
---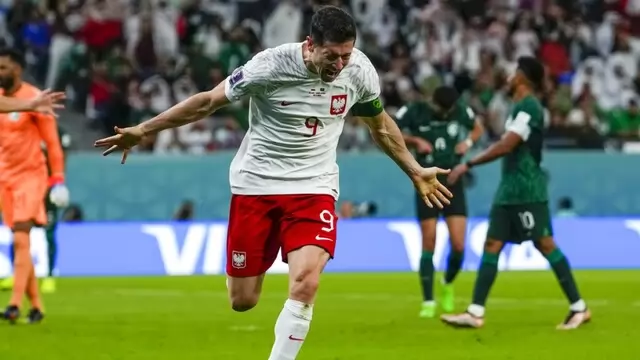 Robert Lewandowski might have played his last World Cup as the 34 year old applauded the fans while exiting the ground and giving a final goodbye.
---
Jakub Kiwior scored his first goal for Poland as the home side defeated Germany 1-0 in what was Jakub Blaszczykowski's last game for the country.
---
The 36-year-old Giroud had tied Henry's record of 51 goals when he scored twice in a 4-1 win over Australia in France's opening game in Qatar.
---