In his statement on Tuesday, Ghulam Nabi Azad, the chairman of the Democratic Progressive Azad Party (DAP), argued that Jammu and Kashmir suffer from the shadows of China and Pakistan and that a "weak J and K" is not in the...
---
While the tulip bloom remains from three to five weeks only, it is hard work for the ground staff throughout the year to ensure that the quality of the bulbs is maintained year after year.
---
Information and Broadcasting Minister Anurag Thakur on Friday accused The New York Times of spreading lies about India, describing an opinion piece published in it on the freedom of the press in Kashmir as mischievous and...
---
Jammu and Kashmir Lieutenant Governor Manoj Sinha at the opening ceremony said that about 68 varieties of tulips will bloom in the garden this year. 
---
The strong rebuttal by Union Minister Anurag Thakur came after the US-based newspaper published an opinion piece on alleged curbs on information flow in Kashmir.
---
Actress Daisy Shah, who is set to make her foray in the digital world with her upcoming webseries "Lahora, The Kingdom", will be seen in some intense action sequences in it.
---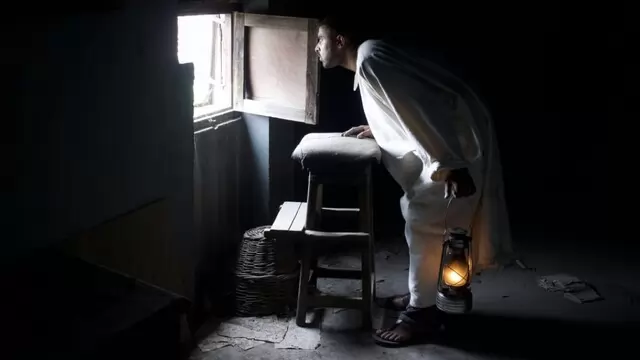 In his work 'Don't Talk Ill About Others', Kashmiri artist Nasir Hassan is seen carrying a lantern as a way of finding his lost world
---
Rahi cannot be dismissed outright as he was a literary genius who worked tirelessly to promote the Kashmiri language and shape the identity of Kashmiris. With Rahi, Kashmir became relevant in the existential quest for world...
---