The study has also predicted a possible increase in the maximum temperature to the tune of 1.7 degrees centigrade and also in the minimum temperature an increase by 1.9 degree centigrade, which indicates that there is a...
---
After Sunday, the rainfall is expected to reduce, the official said, adding light rainfall could occur for a further two days till Tuesday. 
---
The cities of Sao Sebastiao, Ubatuba, Ilhabela and Bertioga, some of the hardest hit and now under state of calamity, cancelled their Carnival festivities as rescue teams struggle to find missing, injured and feared dead in...
---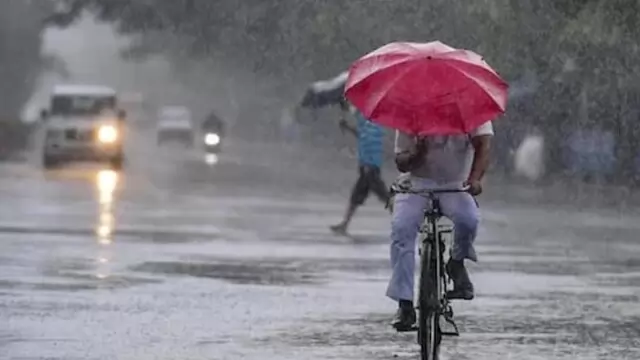 Fairly widespread thunderstorm with rain very and thunderstorms with lightning, isolated hail, heavy rain and gusty surface wind speed reaching 40-50 kmph is likely in some districts on March 31, stated the MeT bulletin.
---
Some parts of the state, including capital Ranchi, witnessed strong winds and scattered events of hailstorms, which uprooted trees and electricity poles in many places.
---
Among the dead were five people who were riding in a van that was pushed into a river by a surge of mud. Local officials appealed for heavy machinery to be sent in to clear debris.
---
The storm that started Tuesday adversely affected the central and southern parts of California, bringing threats of heavy runoff and mountain snowfall.
---
Earlier also the the schools and colleges in Nagapattinam declared a holiday because of the unseasonal rainfall in Tamil Nadu owing to a depression off the coast of Tamil Nadu and Sri Lanka.
---