The operation was launched based on inputs about the presence of Naxalite commander Mangdu and his team belonging to Konta area committee of Maoists in Maraiguda and Regadgatta villages.
---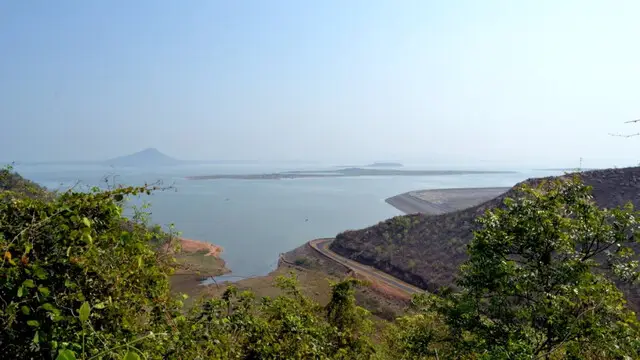 An officer in Koilibeda block of Kanker district, was enjoying a holiday at the Paralkot Reservoir of Kherkatta Dam when he accidentally dropped his smartphone worth Rs 1 lakh while taking a selfie with friends.
---
Chhattisgarh CM Bhupesh Baghel highlighted Rajiv Ji's efforts in establishing the framework for a 21st century India, empowering the youth by lowering the voting age to 18, granting constitutional status to Panchayati Raj,...
---
Chief Minister Mr.Baghel emphasized that despite facing numerous challenges, Lord Shri Ram never compromised his dignity. He spent a significant period of his exile, ten years, in Chhattisgarh, forging a deep connection with...
---
Women karate players in Chhattisgarh's Gaurela-Pendra-Marwahi (GPM) district have accused the state karate association president of using obscene language and pressurising them to choose different coaches.
---
Two-three Naxalites also received bullet injuries in the gun fight which took place at around 8 pm on Sunday in Bijapur, located around 400 km from the state capital Raipur, they said.
---
If the AAP is elected to power in the state, paddy procurement from farmers will be done at higher rates than what is being paid to cultivators under the present government, said Pathak, who hails from Chhattisgarh.
---
A search operation held by District Reserve Guard and the Central Reserve Police Force led to the arrest of the three Maoists along with the recovery of improvised explosive devices that were planted by them on Chilparas...
---