DNV Senthilkumar S, who is MP from Dharmapuri in Tamil Nadu was referring to the BJP's victory in the three Hindi heartland states of Madhya Pradesh, Chhattisgarh in the just-concluded assembly elections.
---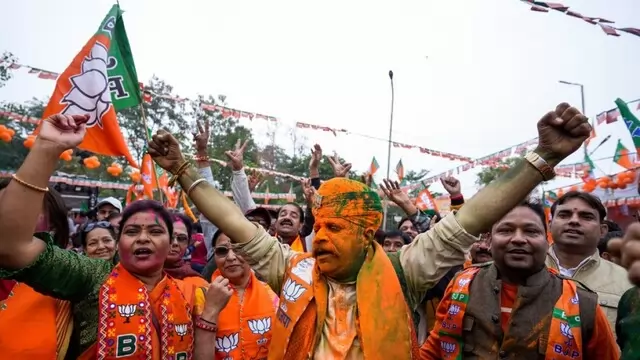 In recent years, questions have been raised about the fate of secularism in India with the political dominance of the BJP and its brand of nationalism. While the Congress used this narrative to attack the BJP in its...
---
Baghel, who became the CM in 2018, has emerged as one of the most formidable state-level leaders of the Congress in the last five years.
---
The several top leaders have expressed their unavailibility to attend Opposition's meeting on December 6, following which Congress has deferred it.
---
While anti-incumbency has traditionally been invoked by members of losing parties to rationalise their defeats, a noteworthy shift is observed, particularly with the increasing popularity of the BJP, leading to a more...
---
The BJP secured a resounding triumph in Chhattisgarh on Sunday by winning 54 seats in the 90-member assembly. The incumbent Congress, in contrast, saw a decrease in its tally to 35 seats, while the Gondwana Gantantra Party...
---
The Congress won 64 seats in the 119-member Telangana assembly while it suffered crushing defeats in the Hindi heartland states of Madhya Pradesh, Chhattisgarh and Rajasthan.
---
Listen to excerpts from Outlook's India, Trapped issue by Pragya Vats
---